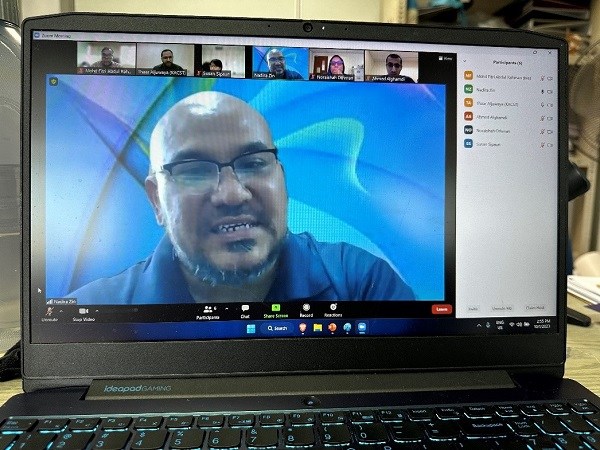 COLLOBRATION MALAYSIAN NUCLEAR AGENCY WITH KASCT REGARDING ISOTOPE MONITORING
BANGI, 10th JANUARY 2023- An online meeting between Plant Assessment Technology (PAT) of Nuklear Malaysia and Nuclear Research Institute (NSRI),King Abdul Aziz City for Science and Technology (KACST) was held yesterday. PAT was represented by Dr. Mohd Fitri bin Abdul Rahman, Ts. Dr. Nazrul Hizam bin Yusoff, Dr. Susan Maria Sipaun and Dr. Noraishah binti Othman. Meanwhile, NSRI were represented by Dr.Thaar Aljuwaya and Dr. Ahmed Alghamdi.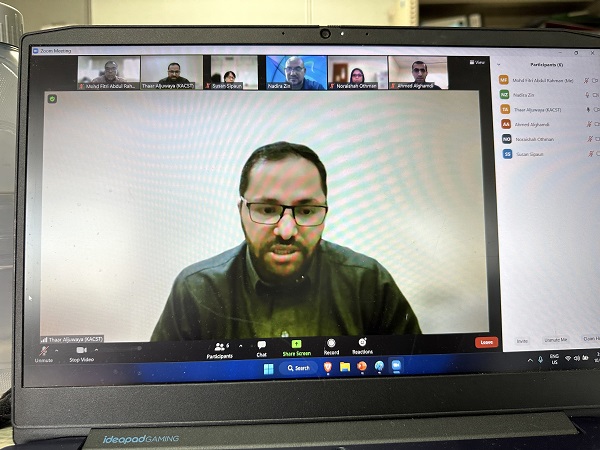 The topic discussed was the potential collaboration in radioisotope-based measurement. Dr. Thaar began the meeting with a brief overview of NSRI and KACST. Meanwhile, on behalf of PAT, Dr. Nazrul Hizam bin Yusoff introduces PAT R&Ds and activities as well as PAT achievements.
The meeting concluded with NSRI expressing an interest in visiting Nuklear Malaysiaespecially BTIfor further information and discussion about the area of collaboration, primarily on radioisotope-based measurementin Malaysia.