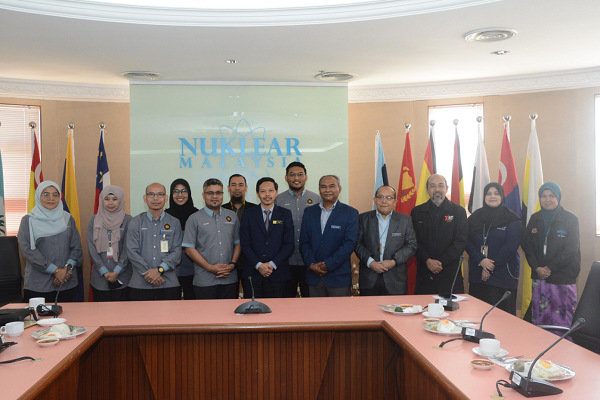 BANGI, JAN 17th, 2023: Malaysian Nuclear Agency today received a courtesy visit from Department of Museums Malaysia, led by Mr. Razaimi bin Hamat, Deputy Director General of Museums, and welcomed by Dr. Rosli Bin Darmawan, Deputy Director General of Research and Technology Development of Nuklear Malaysia. The interactive session and two-way discussion took place in the Conference Hall, Bangi Complex.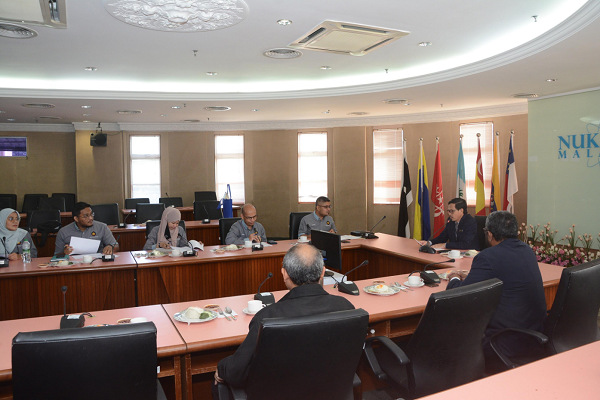 Dr. Muhammad Rawi Bin Mohamad Zain, Senior Director of Management Program, division directors, as well as research officer also attended the session.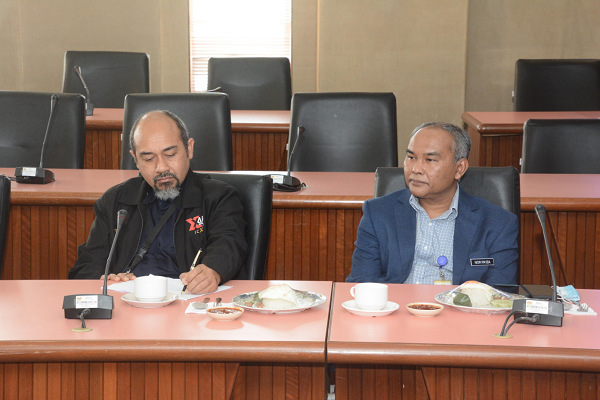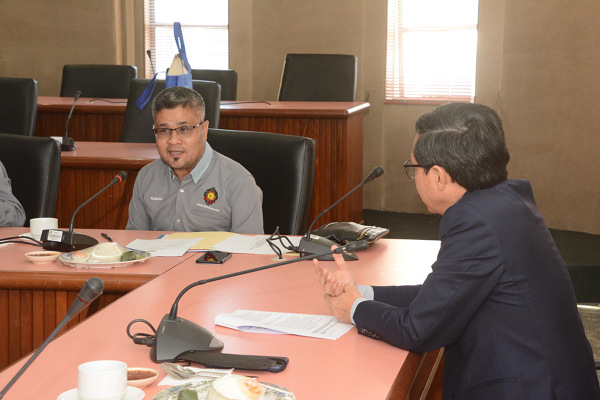 Various topics were discussed, particularly pertaining to collaboration between Nuklear Malaysia and Department of Museums Malaysia through artifact conservation projects involving research and outreach programs.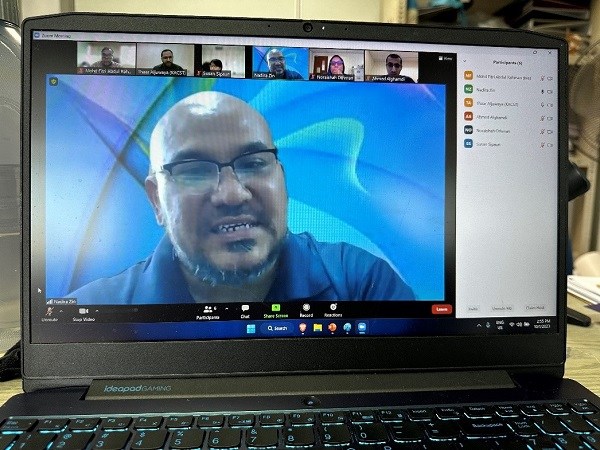 BANGI, 10th JANUARY 2023- An online meeting between Plant Assessment Technology (PAT) of Nuklear Malaysia and Nuclear Research Institute (NSRI),King Abdul Aziz City for Science and Technology (KACST) was held yesterday. PAT was represented by Dr. Mohd Fitri bin Abdul Rahman, Ts. Dr. Nazrul Hizam bin Yusoff, Dr. Susan Maria Sipaun and Dr. Noraishah binti Othman. Meanwhile, NSRI were represented by Dr.Thaar Aljuwaya and Dr. Ahmed Alghamdi.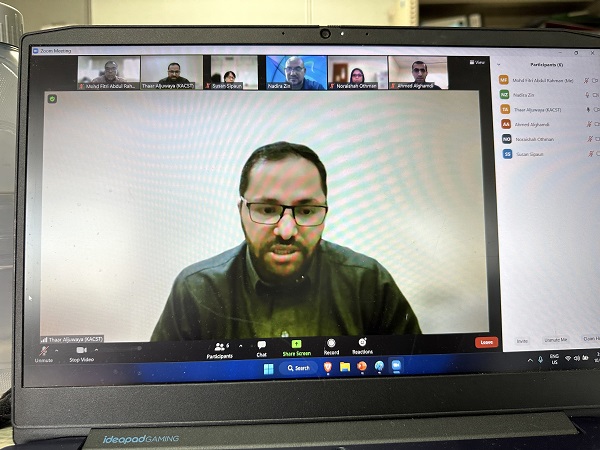 The topic discussed was the potential collaboration in radioisotope-based measurement. Dr. Thaar began the meeting with a brief overview of NSRI and KACST. Meanwhile, on behalf of PAT, Dr. Nazrul Hizam bin Yusoff introduces PAT R&Ds and activities as well as PAT achievements.
The meeting concluded with NSRI expressing an interest in visiting Nuklear Malaysiaespecially BTIfor further information and discussion about the area of collaboration, primarily on radioisotope-based measurementin Malaysia.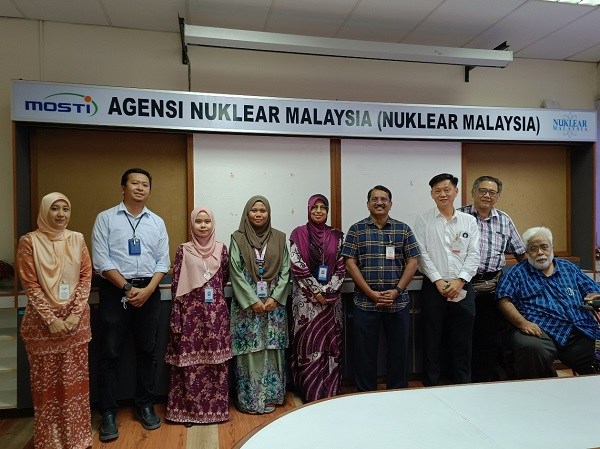 BANGI, 10th JAN 2023 - A discussion was carried out for future collaboration between Malaysian Nuclear Agency and Koperasi Pertanian St Thomas Kuantan Berhad (KOPERTANI). Chaired by ChM. Dr. Salmah binti Moosa, the Manager of Agroecosystem Management Group, Agrotechnology and Bioscience (BAS), while KOPERTANI represented by Dr. Redzuan bin Ibrahim, the discussion was held in Hibiscus's Meeting Room.
For the record, KOPERTANI has showing interest in the outcome from group research related to stable isotopes technology especially in the field of veterinary. Several other research officers from Nuklear Malaysia were also present during the visit.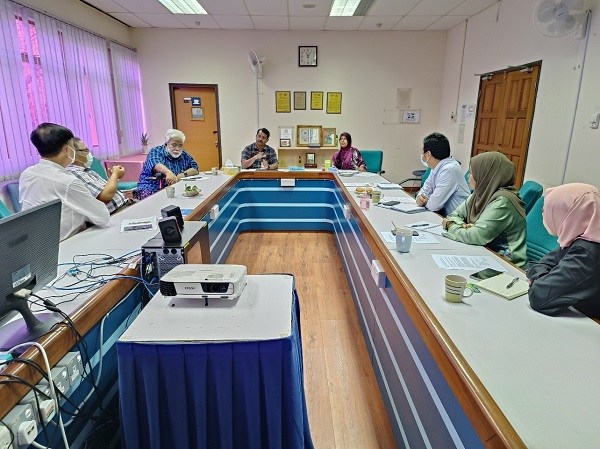 Among issues highlighted were infestation of flies in the poultry farming which provides an ideal breeding environment for flies, making them legally liable. Stable isotope technique is capable of identifying the origin of the infestations and therefore provide solution to KOPERTANI. Nuklear Malaysia also offering solution in verification technique for A2 cows which produces the A2 proteins milk. This collaboration is expected to benefit both parties and further expand the application of stable isotopes for peaceful use.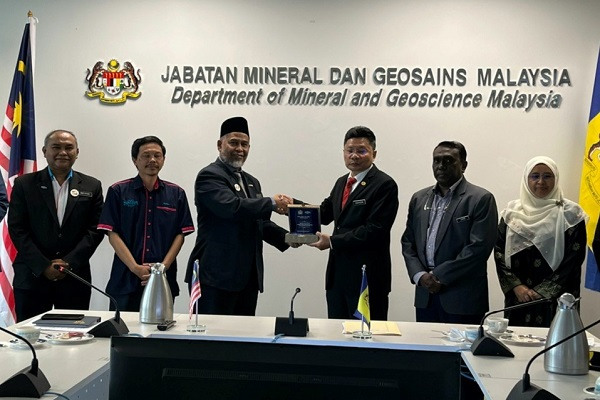 PUTRAJAYA, DECEMBER 19th 2022 - Nuklear Malaysia, led by Dr. Abdul Rahim bin Harun, Director General of Nuclear Malaysia, paid a courtesy call to the Director General of the Minerals and Geoscience Department of Malaysia (JMG), Hisamuddin bin Termidi, with the aim of strengthening strategic collaboration between Nuklear Malaysia and JMG.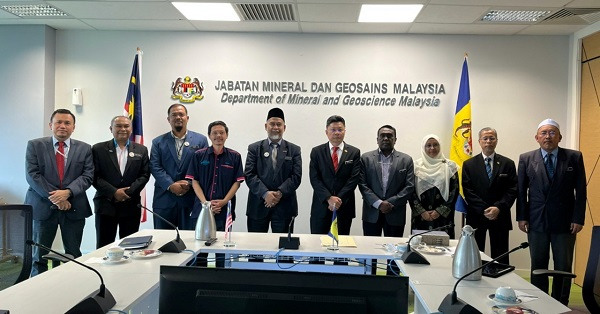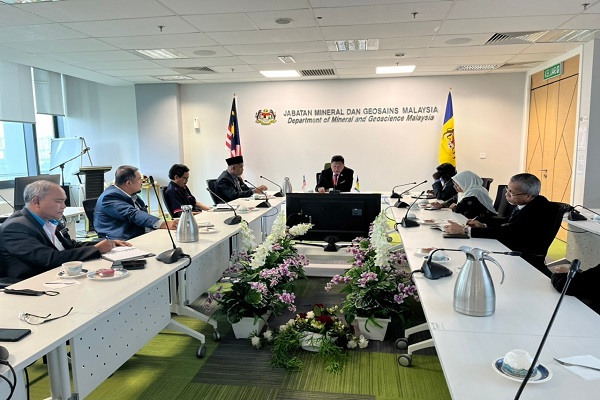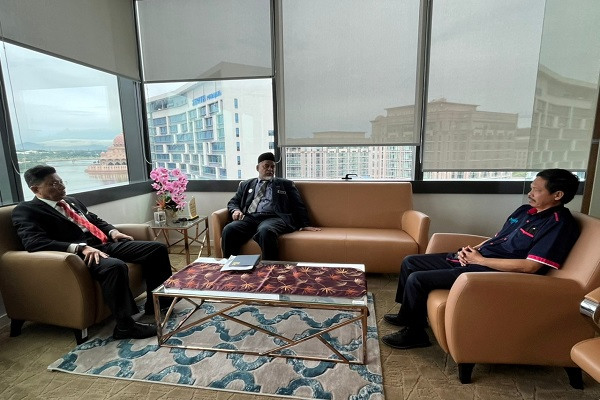 During this bilateral interaction session, various research proposals, as well as the scope of continuity of cooperation, were discussed among which are deep water resources for domestic and agricultural needs, economic mineral exploration works such as REEs Uranium and Thorium. Others including studies related to geohazard or geological disasters such as landslides, slope stability, soil deposits, surface mapping for cavity detection and underlying engineering as well as isotope studies were also discussed.