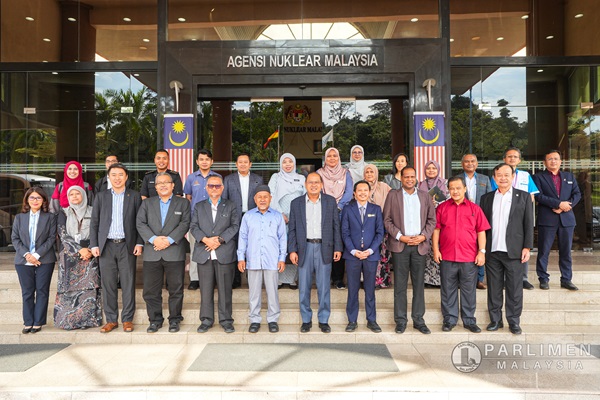 KUALA LUMPUR, FEB 24TH, 2022- Malaysian Nuclear Agency in collaboration with the Structural Forensic Service Division of the Public Works Department (JKR) had performed materials examination using non-destructive test (NDT) method on selected posts surrounding National Parliament building. Inspection works were carried out for four (4) days from February 21 to 24, 2022, led by Dr. Nor'Paiza bin Mohamad Hasan, the Director of Industrial Technology Division, with the involvement of research officers from Nuclear Malaysia.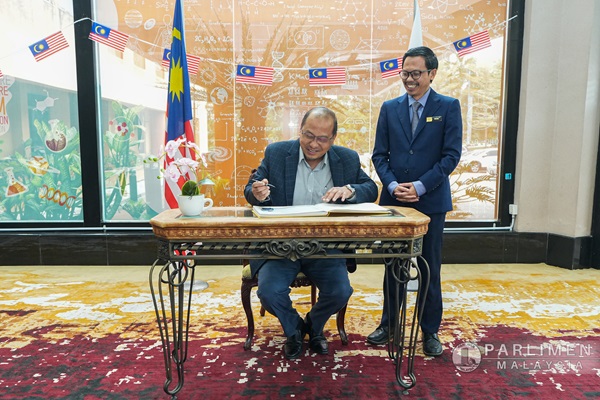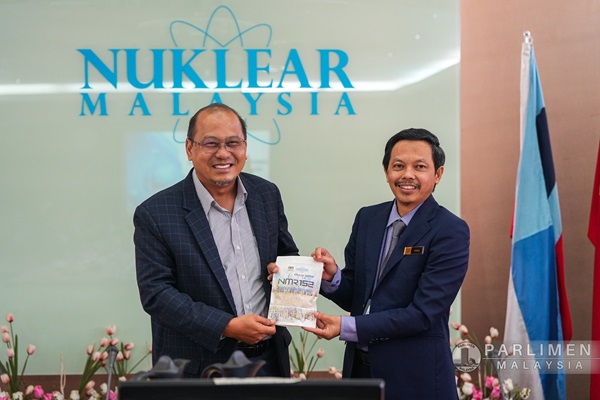 This material investigation work was carried out as part of strategic collaboration and CSR approach using nuclear technology to assist in the maintenance and conservation of the National Parliament building, which is considered a national heritage asset.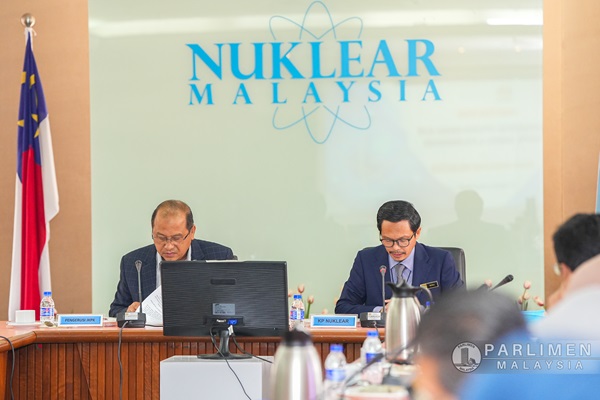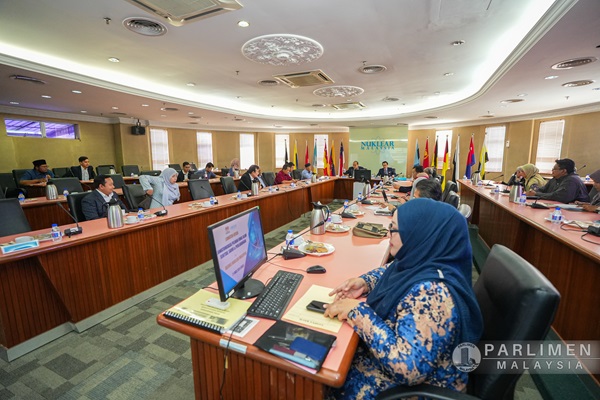 The NDT method utilised computed tomography (CT) to analyse the material composition and internal structure of building. The mobile gamma ray computed tomography system (Gamma CT) was used on the post to produce 2D cross-sectional images to assess material condition.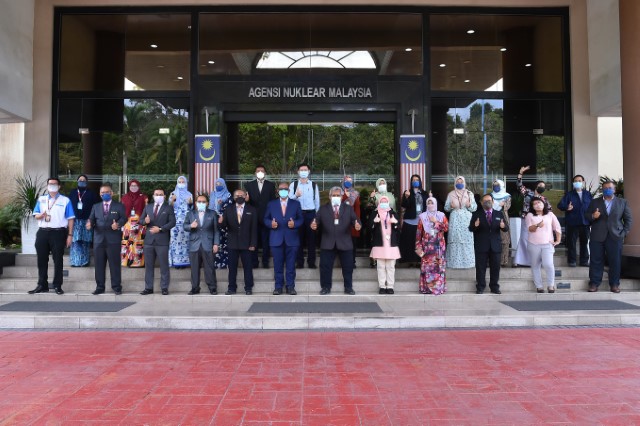 BANGI, FEB 17th, 2022– A workshop of MyPerformance 2022 (SKU) and KPI Workshop was successfully organized on the 16th and 17th February, involving representatives of directors and division as well as the presence of senior management. Opening remarks was delivered by Dr. Muhammad Rawi bin Mohamed Zin, Senior Director (Management Programme).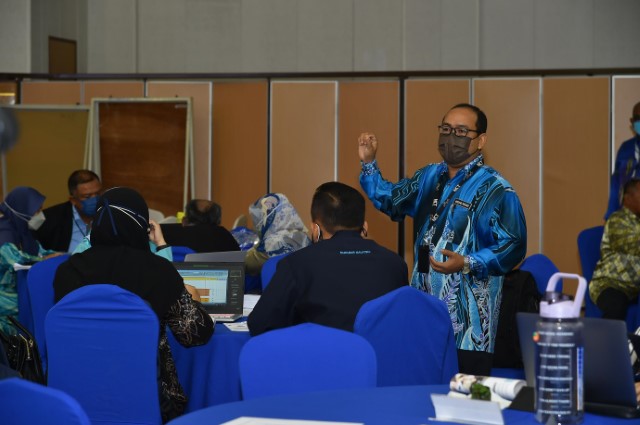 The workshop was organized with the goal to share, discuss and evaluate 2021 achievement and performance of Nuclear Malaysia. Afterward, discussions were also held to determine and setting up key performance indicator for 2022 which involving the implementation of the Nuclear Malaysia 2030 Vision.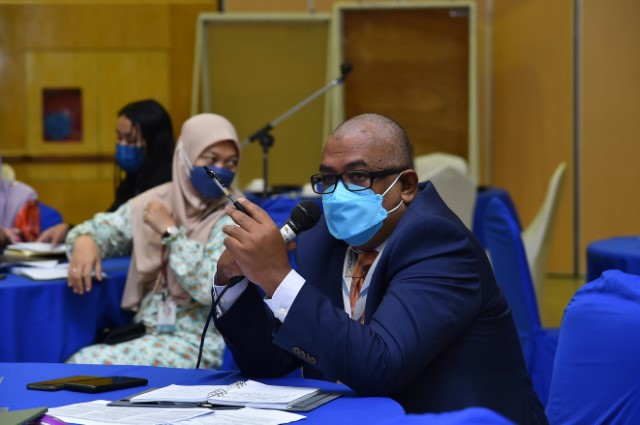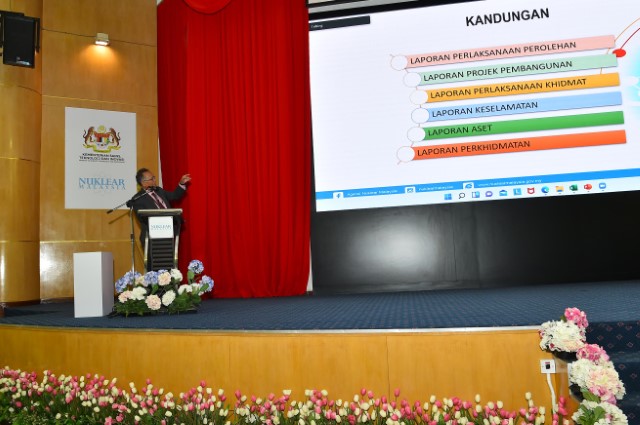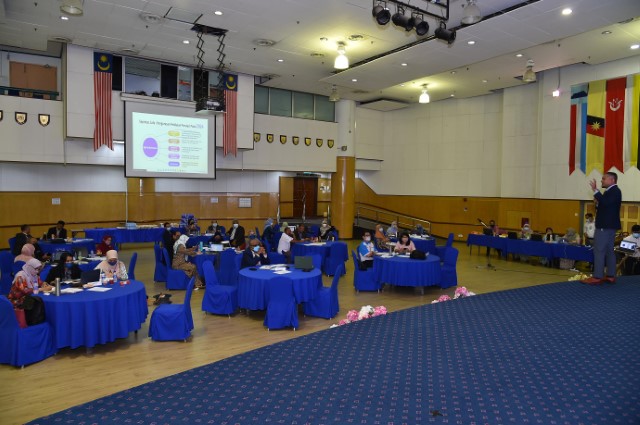 This annual workshop was specifically conducted to collectively review results of the discussion while calibrating potential actions should be taken in ensuring each targets and performance are achieved.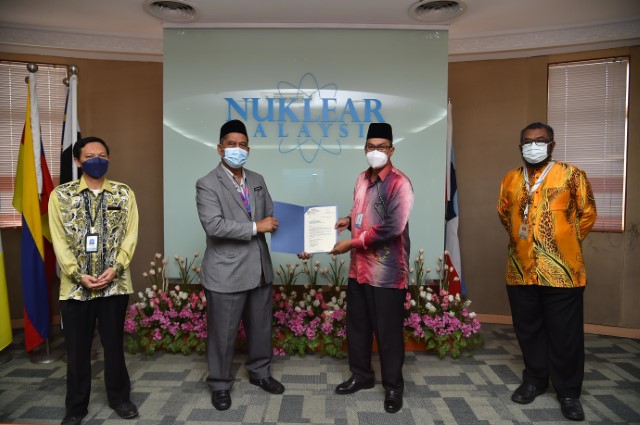 BANGI, FEB 10TH, 2022– A total of 13 staffs were conferred with their promotion last Thursday. Dr. Abdul Rahim bin Harun, Deputy Director General (Research and Technology Development) was present to personally deliver their promotion letters.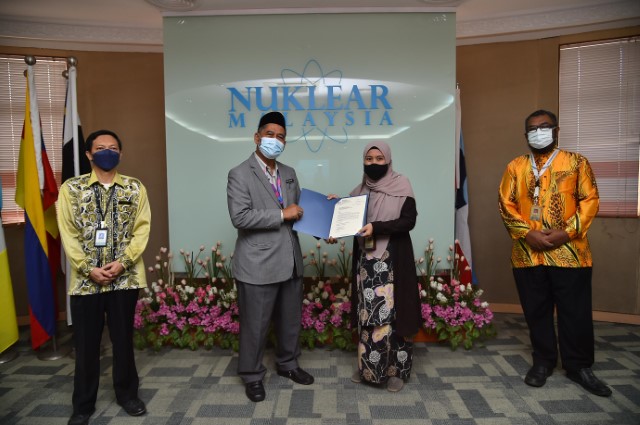 Also present were Dr. Rosli bin Darmawan, Deputy Director General (Technical Service Programme) and Dr. Muhammad Rawi bin Mohamed Zin, Senior Director (Management Programme), overseeing the ceremony to its end.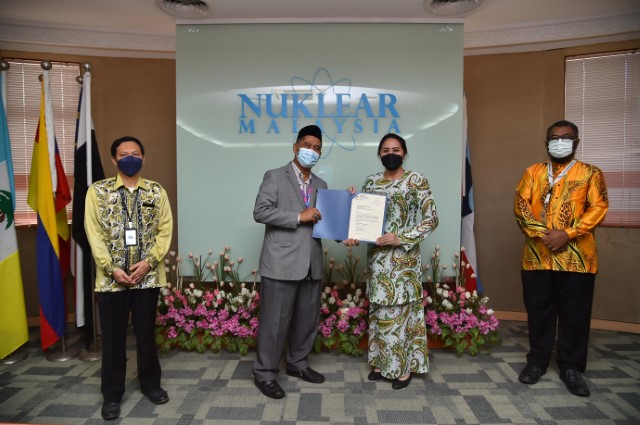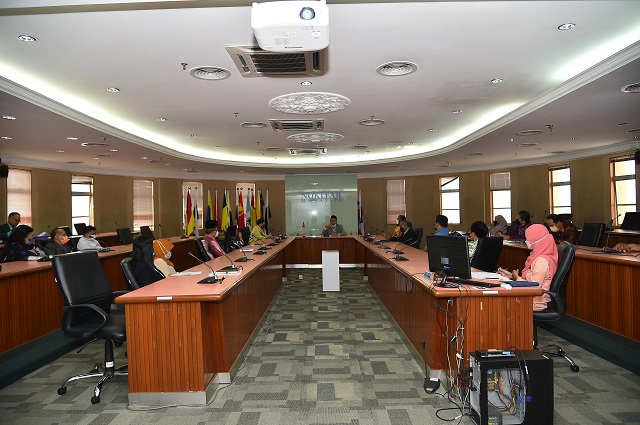 Heartiest congratulations are conveyed to all recipients for their achievement. May these momenta continue to soar in their future endeavour.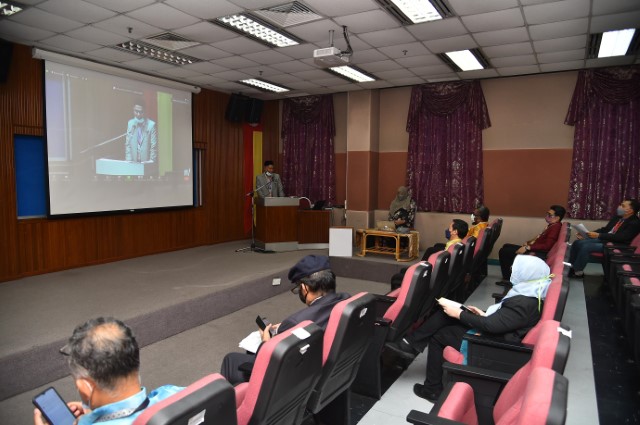 BANGI, FEB 10th, 2022–Technology and Data of The Comprehensive Nuclear Test-Ban Treaty (CTBT) talk has been organised by Malaysian Nuclear Agency last Thursday. The talk was seen to have taken a hybrid approach by organising it in physical as well as online concurrently. Dubbed as one of the Nuklear Malaysia outreach efforts, this colloquium was aimed to disseminate information on CTBT and the potential use of CTBT data for scientific and academic purposes.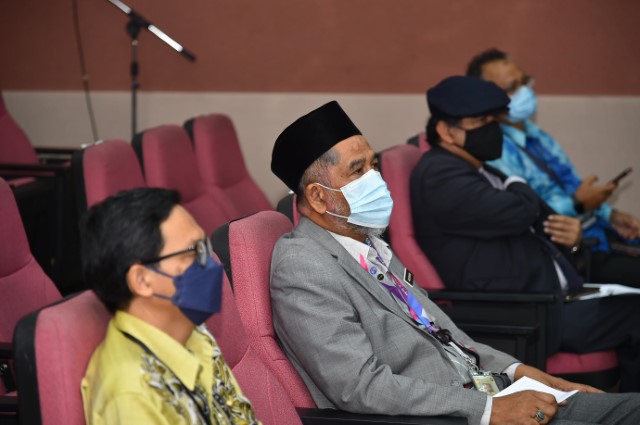 Opening remark was completed by Dr. Abdul Rahim bin Harun, Deputy Director General (Research and Development). In his speech, Dr Abdul Rahim continue to highlight the importance of collaborative effort between Nuklear Malaysia and other local researchers, to expand current knowledge and generate new one.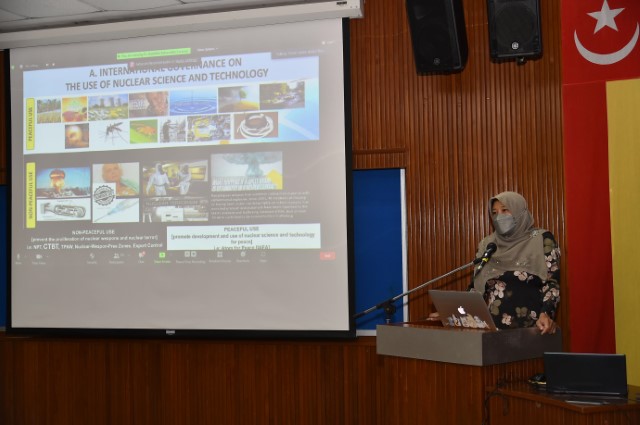 This colloquium is expected to benefits researchers and fellow scientists who wish to partake in the nuclear science & technology researches, particularly in CTBT field.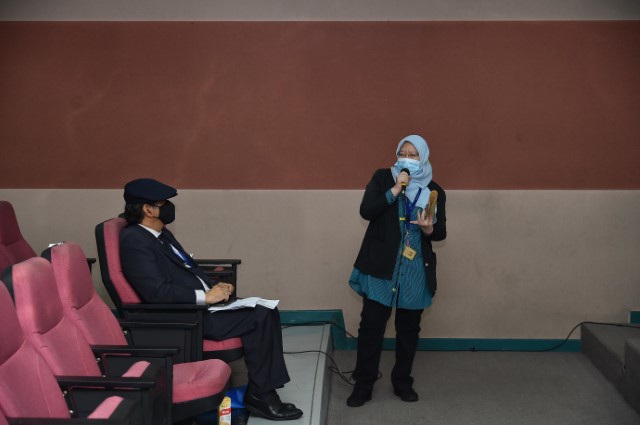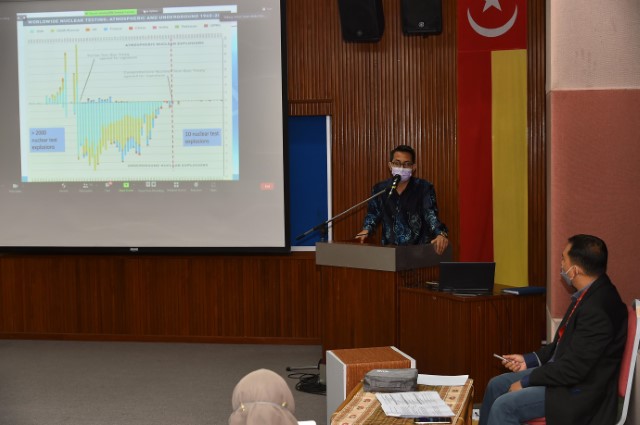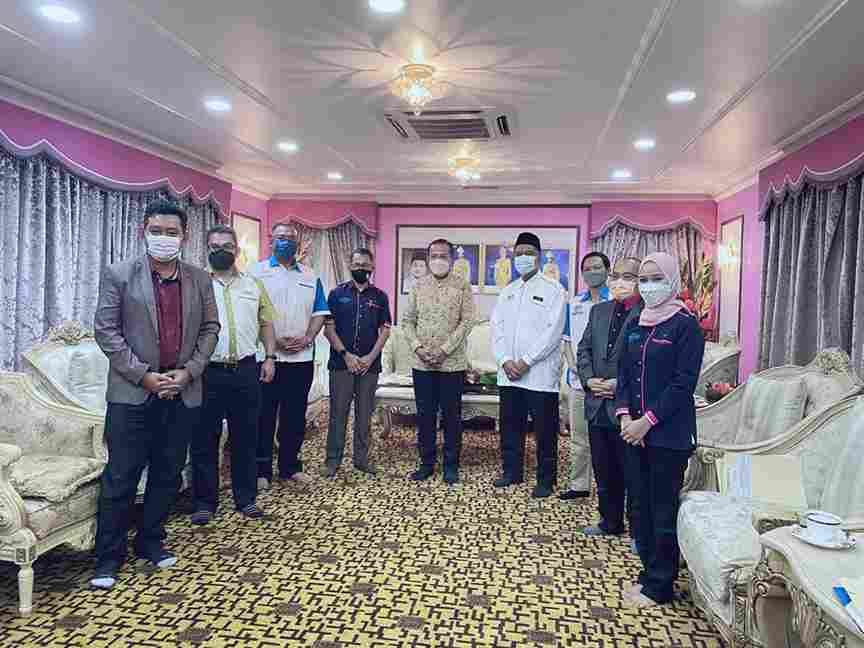 Kunjungan Hormat YBrs. Dr. Abdul Rahim bin Harun, Timbalan Ketua Pengarah (Program Penyelidikan dan Pembangunan Teknologi) ke atas YAB Dato' Seri Dr. Ahmad Samsuri bin Mokhtar, Menteri Besar Terengganu bagi membincangkan hala tuju dan peluang dalam kerjasama strategik terhadap teknologi nuklear yang boleh diguna pakai di Negeri Terengganu.

Menerusi kunjungan hormat ini juga pelbagai pandangan, idea, sokongan dan cadangan kerjasama pada masa akan datang telah dibincangkan demi manfaat untuk rakyat dan negara.

Turut hadir adalah YBrs. Dr. Rosli bin Darmawan, Timbalan Ketua Pengarah (Program Perkhidmatan Teknikal), Encik Mohd Sidek bin Othman, Pengarah Kanan (Program Pengkomersilan dan Perancangan Teknologi), Dr. Kamarudin bin Samuding, Pengarah Bahagian Teknologi Sisa dan Alam Sekitar dan beberapa pegawai dari Agensi Nuklear Malaysia.