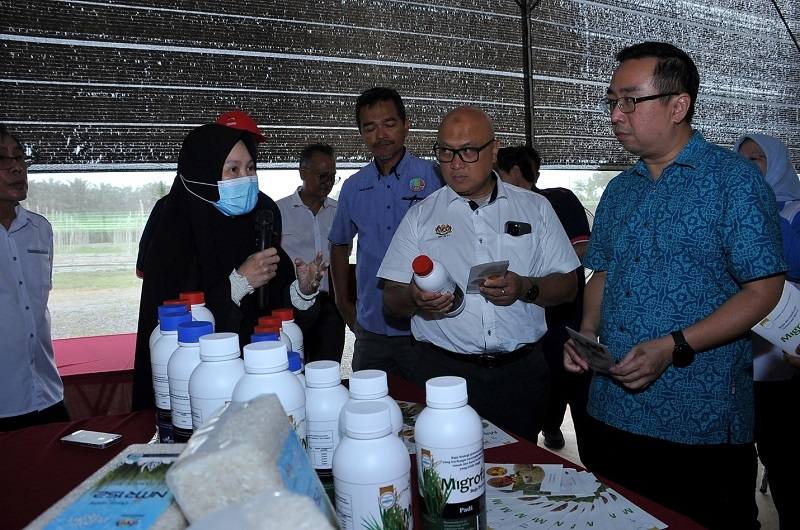 BIOBAJA MIGROFAS M99 ATTRACTS MOSTI MINISTER AND GROWTH
SUNGKAI, FEB 3rd 2023:Chang Lih Kang, Minister of MOSTI, was present for a working visit to the Malaysian Nuclear Agency's Migrofas M99 Biofertilizer Project on cucumber, luffa, musk lime, pumpkin, lemongrass, long beans, bananas, and oil palm at EGI Green Farm located in Sungkai, Perak.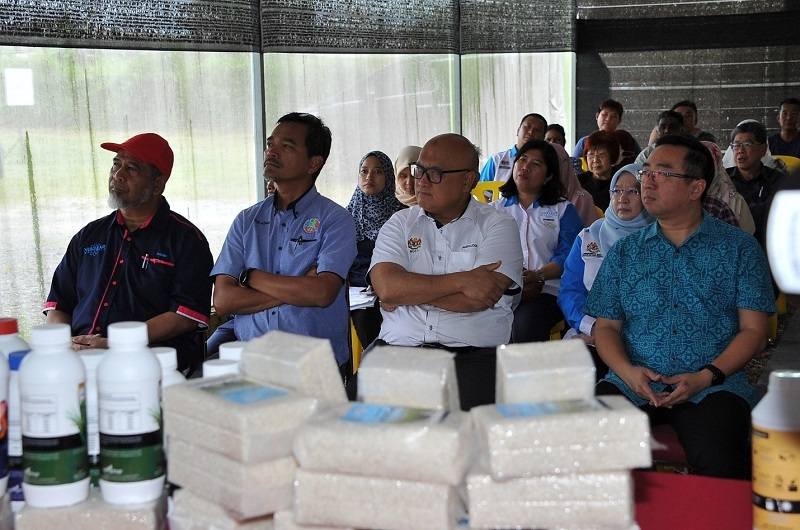 Biobaja Migrofas is another successful product made by Nuklear Malaysia containing a type of beneficial microorganism with multiple abilities which enable nitrogen binding from the atmosphere, while decomposing phosphate and potassium. This beneficial microorganism is Pseudomonas putida, a soil bacteria isolated from rice fields. The use of biofertilizers can increase the availability of macronutrients in the soil for crop use, reduce reliance on chemical fertilizers, environmentally friendly, easy to use, and support sustainable agriculture.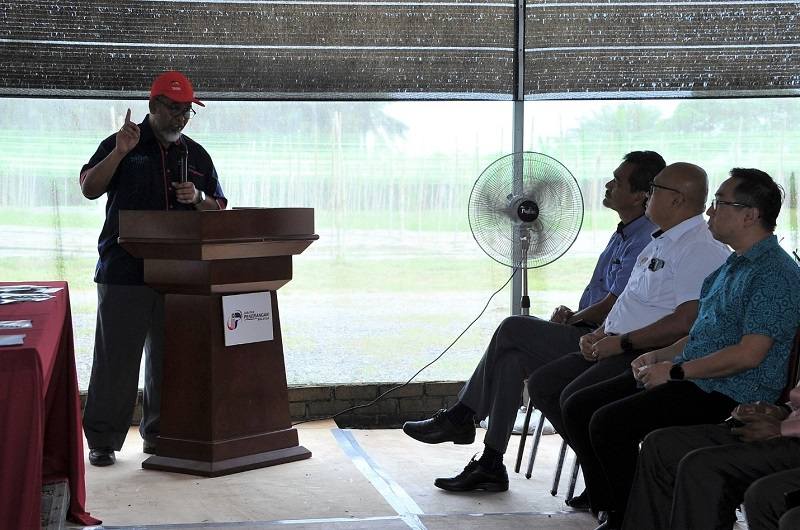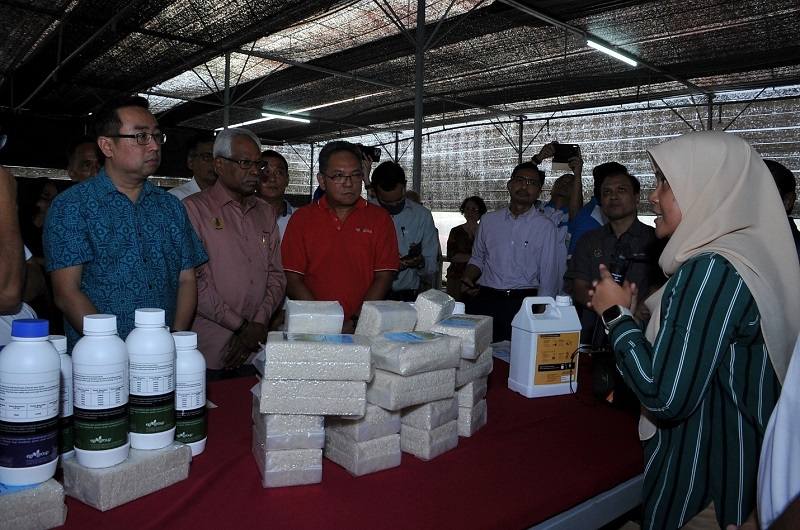 During this visit, the minister was also presented with other R&D products such as IS21 paddy seed (NMR152) and NM Oligo Chitosan. Also present were Datuk Ts. Dr. Hj. Aminuddin Bin Hassim, MOSTI Secretary General, Datuk Ts. Dr. Mohd Nor Azman Bin Hassan, MOSTI Deputy Secretary General (Technological Development), Dr. Abdul Rahim Bin Harun, Nuklear Malaysia Director General, Sivanesan A/L Achalingam, Sungkai Assemblyman, Mr. Neel Azwar Bin Abdul Karim, Chief Assistant District Officer (Land), representing Batang Padang District Officer; Iskandar Bin Abdullah, Village chief of Sungkai, Datuk Abdul Halim Bin Nawi, Chief Executive Officer, CEO of EGI Biotek Sdn. Bhd, and others from MOSTI and Nuklear Malaysia.
Nuklear Malaysia responded to MOSTI's hail of bridging the technological access gap between urban and rural areas, contributing to the development of the local economy, and improving public sector service delivery. Nuklear Malaysia continues to follow the 4K approach of community, cooperation, progress, and engineering to ensure that the use of nuclear technology is always relevant to progress and commercial value to the community and target groups.