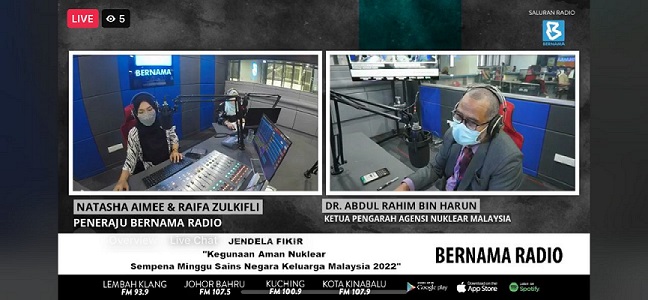 NUKLEAR MALAYSIA ON AIR @BERNAMA RADIO
BANGI, JUNE 7th, 2022-Dr. Abdul Rahim bin Harun, Director General of the Malaysia Nuclear Agency was invited to Slot Jendela Fikir - Bernama Radio with a topic on the Peaceful Use of Nuclear Technology in conjunction with the Minggu Sains Negara Keluara Malaysia 2022 (MSNKM 2022).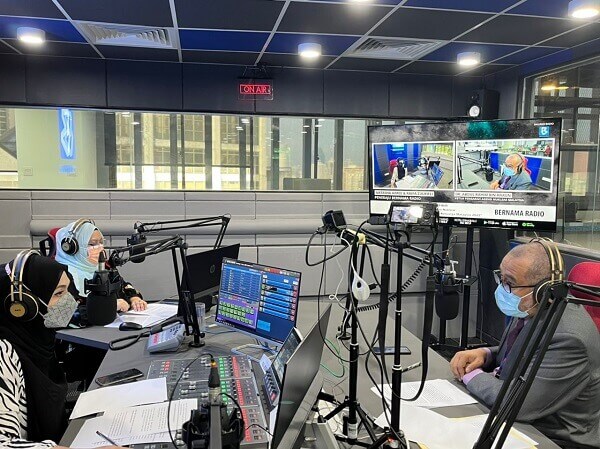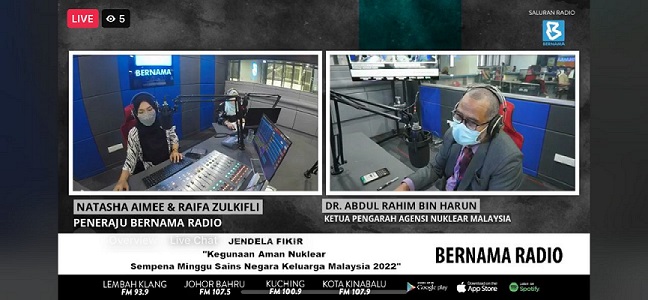 This slot is one of the promotional media for MSNKM 2022, an annual activity conducted jointly by Nuklear Malaysia and AELB as the organizer for June 2022. For the record, MSNKM 2022 is in its 5th year and expected to last until October 2022. Various spin-off programs as well as competition were held, all in accordance with science, technology and innovation themes.