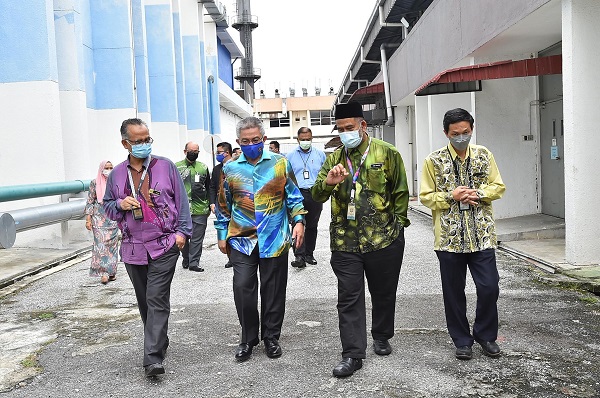 MOSTI MINISTER IN VENERATION FOR MEDICINAL DIVISION OF NUKLEAR MALAYSIA
BANGI, APR 22ND 2022- Nuklear Malaysia welcoming Dato' Sri Dr Adham Baba for his visit to the Medical Technology Division on April 21, 2022. The MOSTI Minister was welcomed by Director General of Nuklear Malaysia, Dr. Abdul Rahim bin Harun.
Dr. Mohd. Azlan bin Zaharudin, Deputy Secretary (Strategic Technology and Applications), Dr. Rosli bin Darmawan (Deputy Director General of Technology Research and Development Programme), Dr. Ishak bin Mansor, and other Nuklear Malaysia officers were also present during the visit.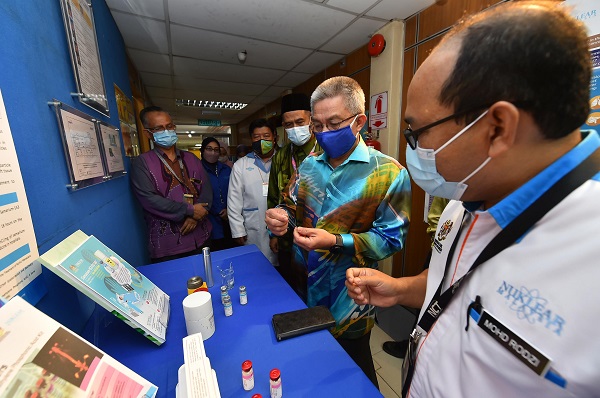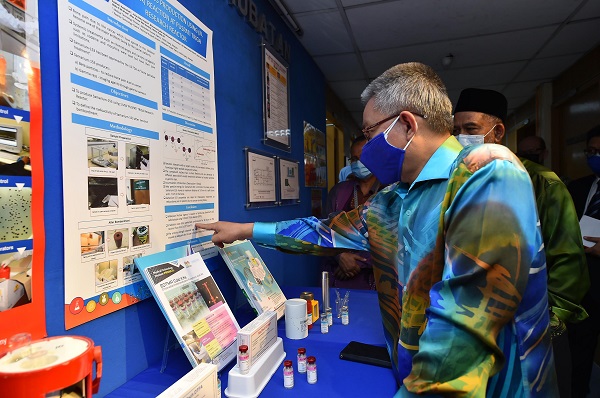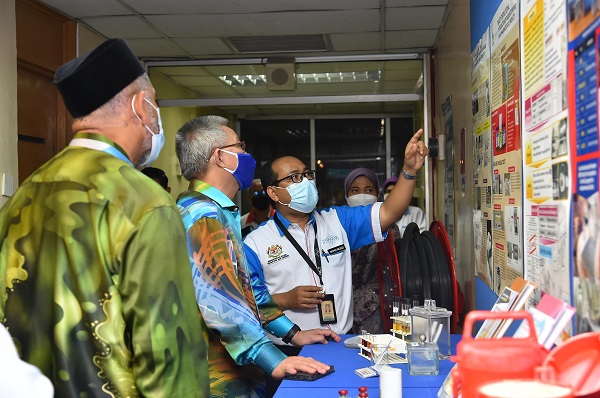 The purpose of the visit was to learn more on the role of nuclear applications in specialised medicine for disease detection and treatment. The Minister was taken to survey several facilities on site, including the Sm-153 production laboratory, the Tecnetium-99m production facility, and the Iodine-131 capsules manufacturing. Finally, the delegates were taken on a tour of the quality control laboratory.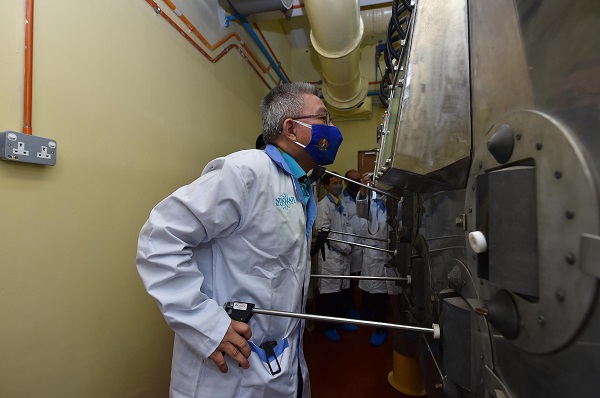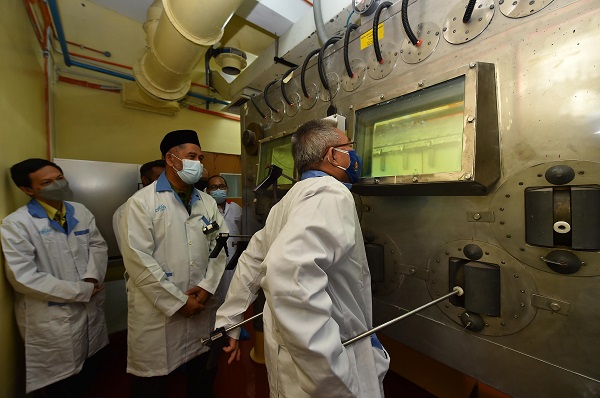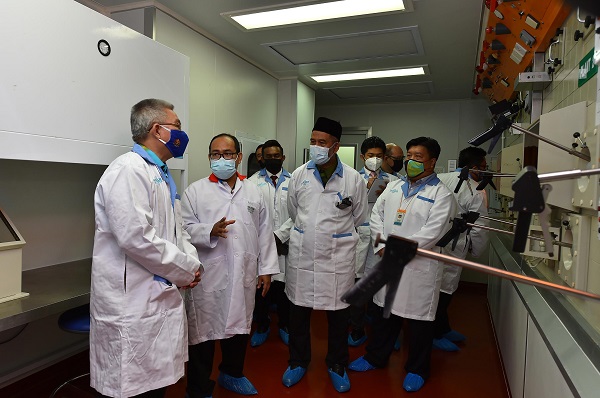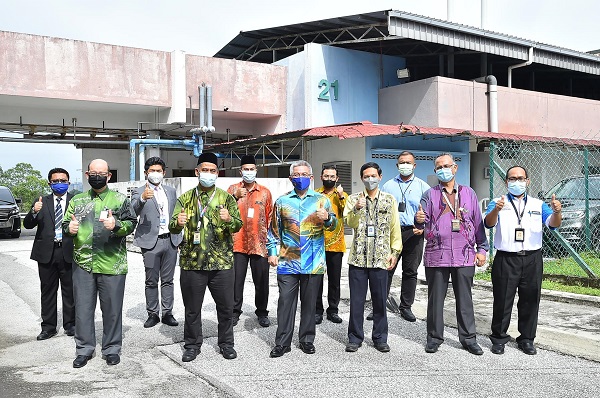 Nuklear Malaysia manufactures radioisotope and radiopharmaceutical products subjected to stringent quality control to ensure quality and its safety for medicinal use.