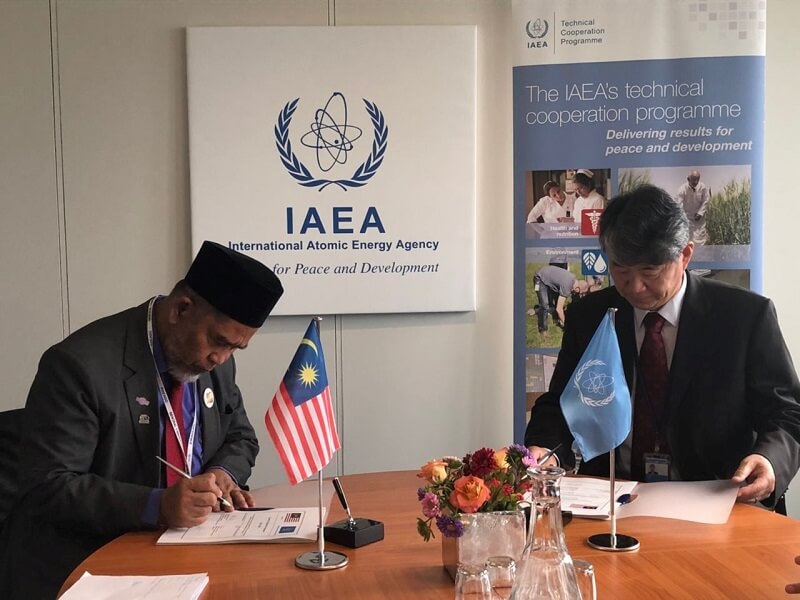 NUKLEAR MALAYSIA DG SIGNED THE CPF
VIENNA, SEPT 29TH, 2022 - Dr. Abdul Rahim Harun, Director General of the Malaysian Nuclear Agency, Mr. Hua Liu, Deputy Chairman of the IAEA and Head of the Technical Cooperation, signed the Malaysian Country Programme Framework (CPF) for the period 2022-2027 during the 66th IAEA General Conference.

The CPF is used as a reference frame for Member States and the IAEA to identify priority areas for nuclear technology transfer and technical cooperation resources to meet the country's development goals. For the record, Malaysia has been a member state of the IAEA since 1969.
Nuclear Safety and Security, Radiation Technology and Industrial Applications, Human Health and Nutrition, Food and Agriculture, Water, Natural Resources, and Environment are the five priority areas identified in the CPF for the period 2022-2027.

These priority areas will be implemented and addressed through national technical cooperation programs, to be complemented by projects under regional and inter-regional cooperation programs, including regional agreement programs with the RCA, Asia, and Pacific Cooperation Agreement for Nuclear Science, Development, and Training Related to Nuclear Science and Technology.