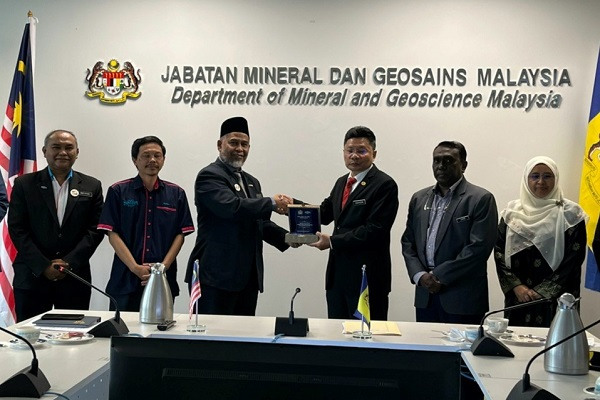 NUKLEAR MALAYSIA HOLDS COURTESY CALL TO STRENGTHEN BILATERAL WITH JMG
PUTRAJAYA, DECEMBER 19th 2022 - Nuklear Malaysia, led by Dr. Abdul Rahim bin Harun, Director General of Nuclear Malaysia, paid a courtesy call to the Director General of the Minerals and Geoscience Department of Malaysia (JMG), Hisamuddin bin Termidi, with the aim of strengthening strategic collaboration between Nuklear Malaysia and JMG.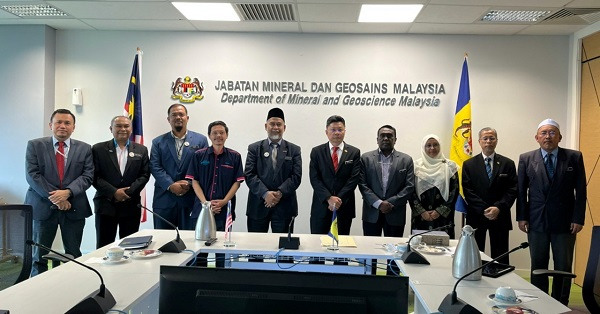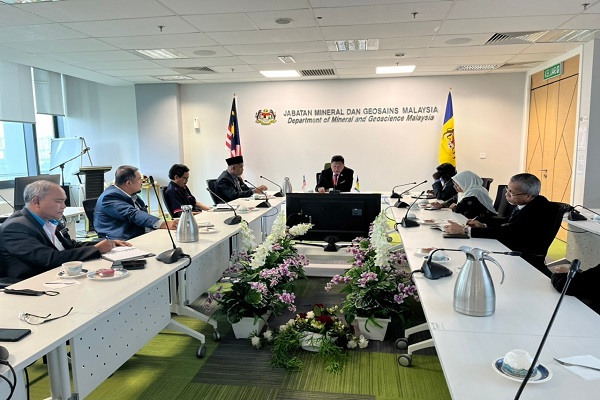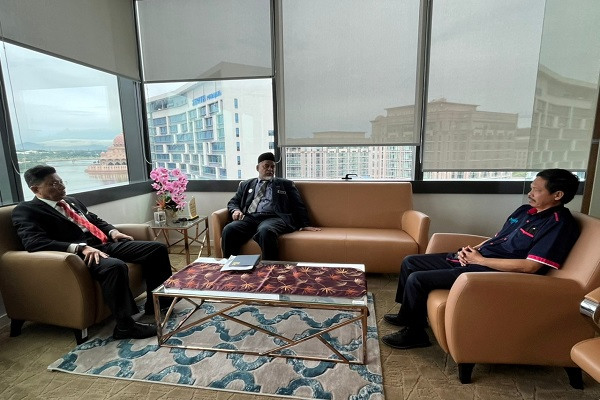 During this bilateral interaction session, various research proposals, as well as the scope of continuity of cooperation, were discussed among which are deep water resources for domestic and agricultural needs, economic mineral exploration works such as REEs Uranium and Thorium. Others including studies related to geohazard or geological disasters such as landslides, slope stability, soil deposits, surface mapping for cavity detection and underlying engineering as well as isotope studies were also discussed.