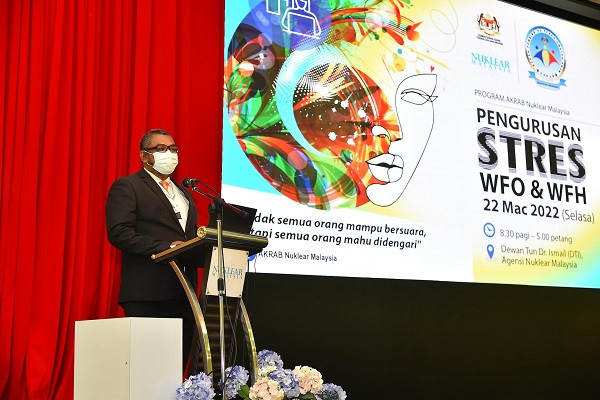 BANGI, MARCH 22ND 2022– AKRAB Nuklear Malaysia has organized a talk on Mental Health Management at Dewan Tun Dr. Ismail (DTI). The talk was opened with remarks from Dr. Muhammad Rawi bin Mohammad Zin and was attended by more than 71 participants from various divisions.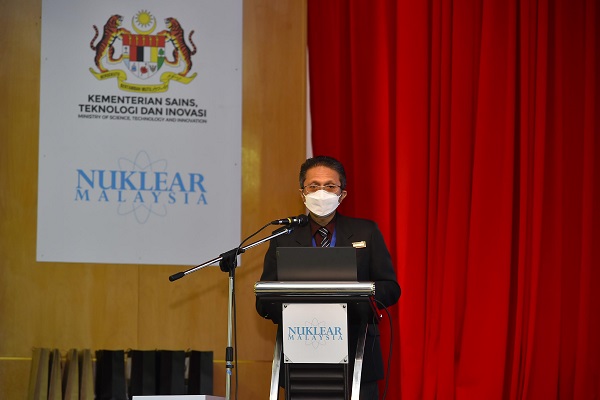 There were four modules delivered altogether; Introduction to Stress, Influence of Stress in the Work Environment and Performance. Additionally, Emotional Management and Self-Motivation for Excellence topics were also discussed by three speakers from Department of Women Development, Ministry of Women, Family & Community Development.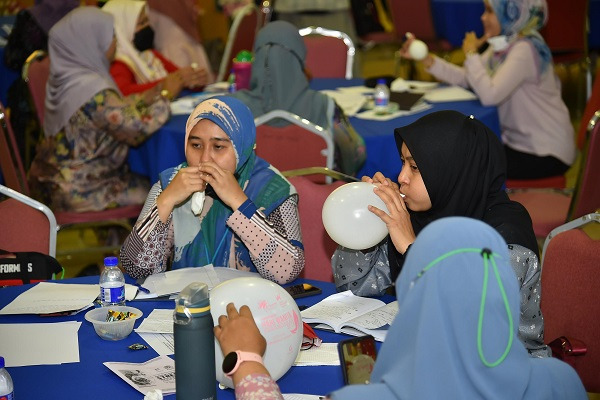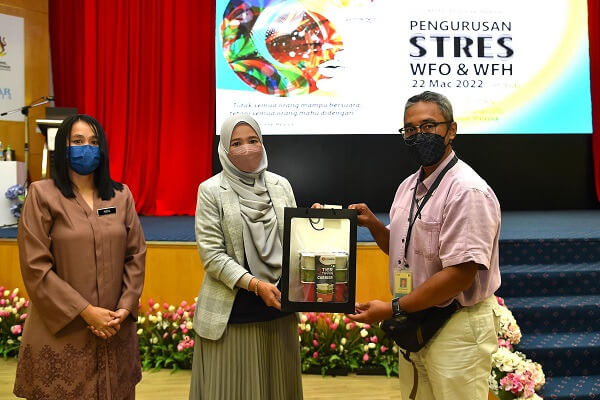 This program was aimed to help participants improving their skills in identifying causes, managing and maintaining their mental health as well as managing emotion, thus creating a more harmonious and conducive work environment.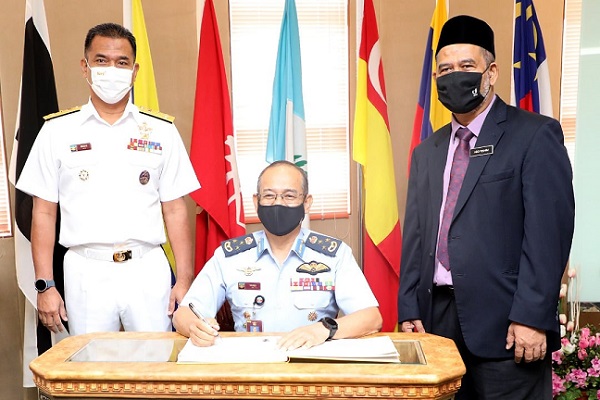 BANGI, MARCH 18TH 2022– Lt. General Dato' Indera Hj Yazid bin Hj Arshad, Commander of the Joint Forces Command, was present today to pay a courtesy call to Dr. Abdul Rahim bin Harun, Deputy Director General (R&D Programme), with the purpose to discuss on Biocomposite Jetty Project.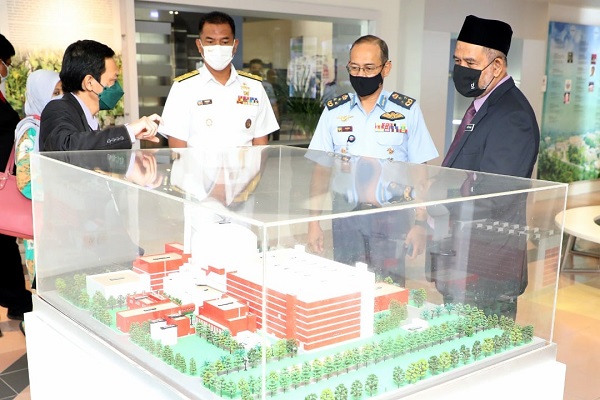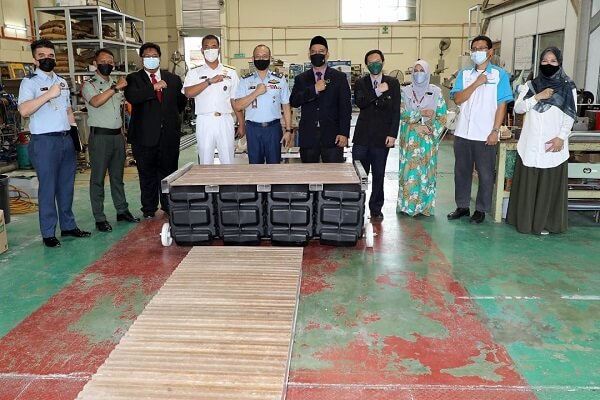 A briefing was commenced immediately upon arrival followed by discussion. Later, the delegation was taken to a tour of the floating jetty sample site and the polymer plant.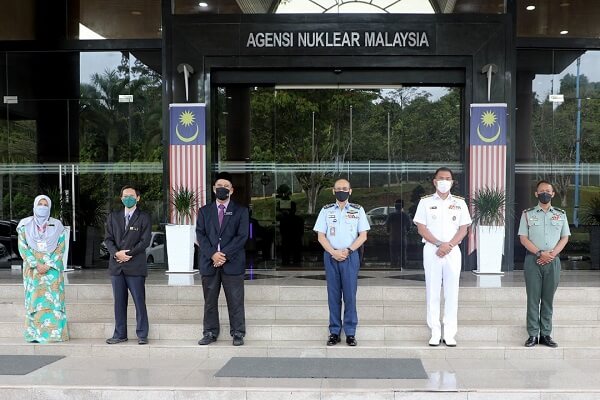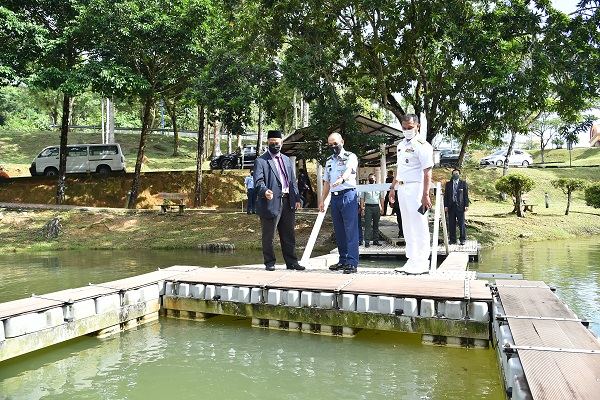 Also present were Dr Rosli bin Darmawan, Deputy Director General (Technical Service Programme), Dr. Hasni binti Hasan, Director of Radiation Processing Technology Division and related research officers.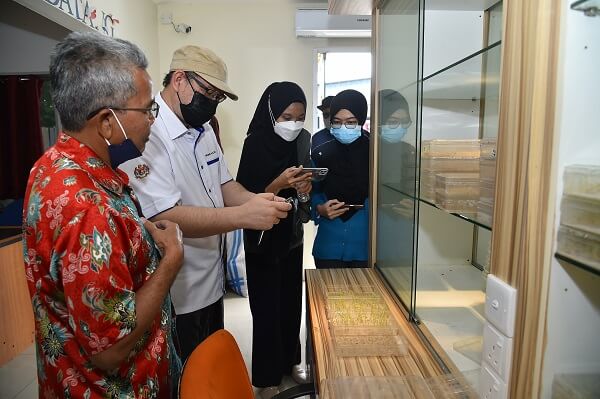 SEKINCHAN, MARCH 16TH, 2022– After a brief visit to the local plant in Nuklear Malaysia, The Strategic Planning Division of the Ministry of Science, Technology, and Innovation (MOSTI), continue to show their interest and paid a visit to a paddy seed production plant in Sekinchan, Selangor.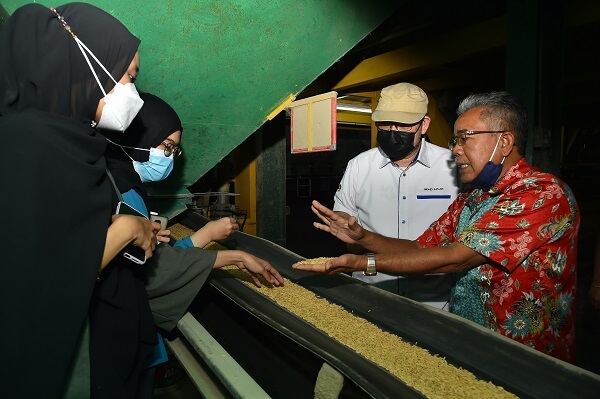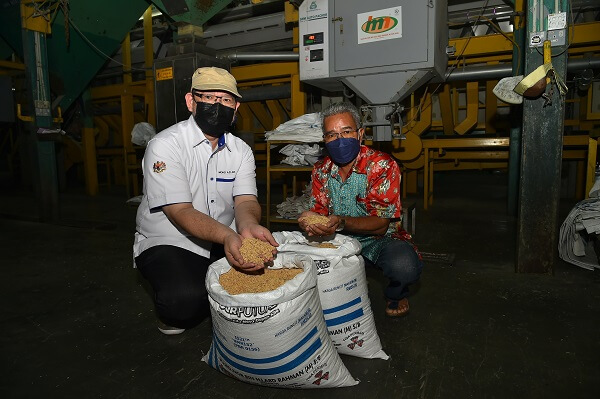 The site visit was held in response to Nuclear Malaysia's accomplishments in producing the NMR 152 rice seed variant through the induction mutation process using nuclear technology known as IS21, which officially launched in November 2021 by the Prime Minister, Dato' Sri Ismail Sabri Bin Yaakob.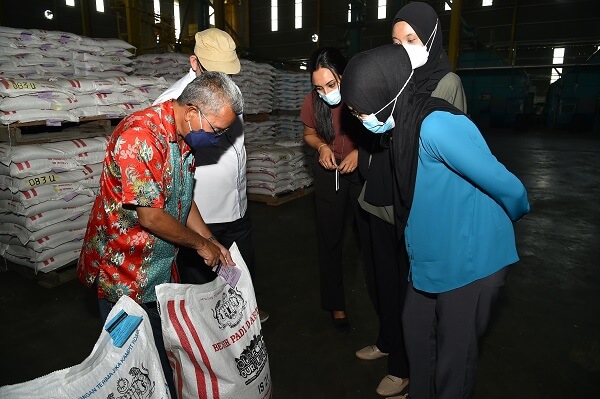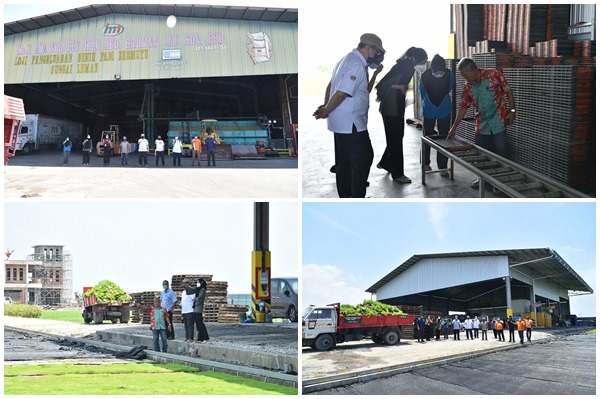 Dr. Sobri Bin Hussein, representing Nuklear Malaysia, as well as a representative from HMN Sdn. Bhd, were also present during the site visit.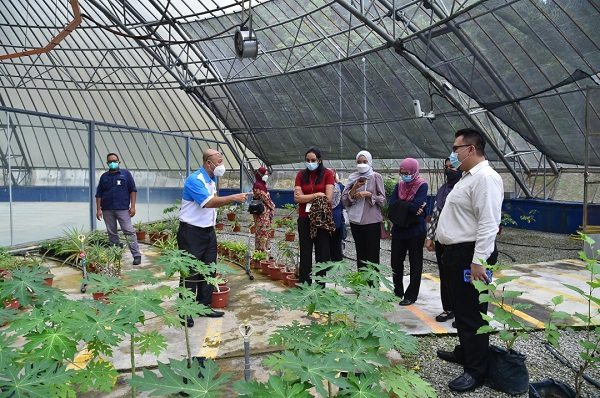 BANGI, MARCH 15TH, 2022 - Eight officers led by Ruziah Binti Shafie, Secretary of the Strategic Planning Division, of MOSTI has paid visit to Nuklear Malaysia. This visit was aimed to improve the understanding of the Strategic Planning Division, MOSTI as the coordinator in the planning and reporting of the strategic planning. The visit also provide understanding pertaining to the key functions of Nuklear Malaysia including but not limited to laboratory and testing facilities involved in the production of the new high-tech paddy seeds project. MOSTI's delegation were also directed to learn the scientific methods and equipment employed behind the scene.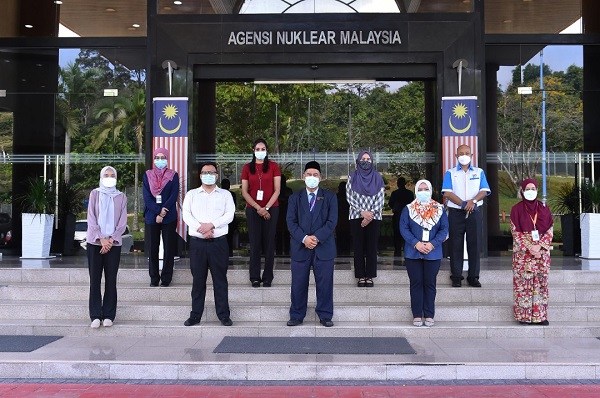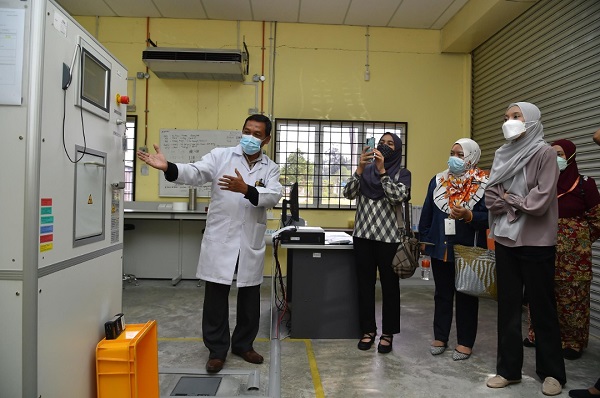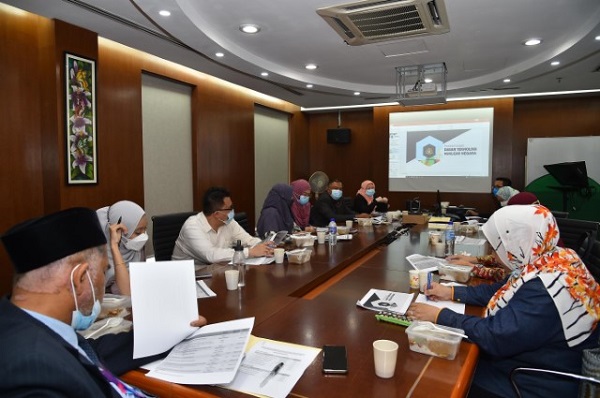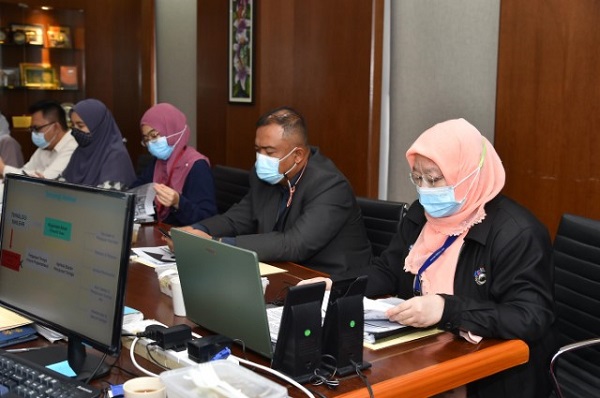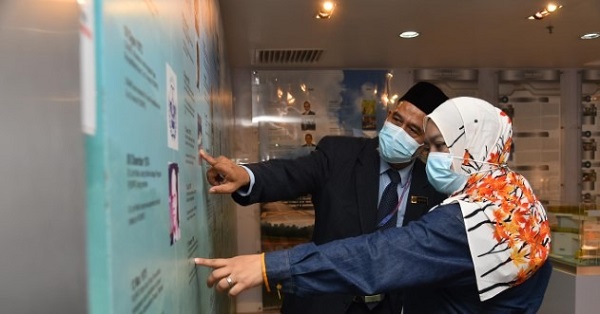 Dr. Abdul Rahim bin Harun, Deputy Director General (R&D Program), and other senior officers of Nuclear Malaysia welcomed the delegation. This visit is expected to foster the bilateral collaboration between MOSTI and Nuklear Malaysia to a new height.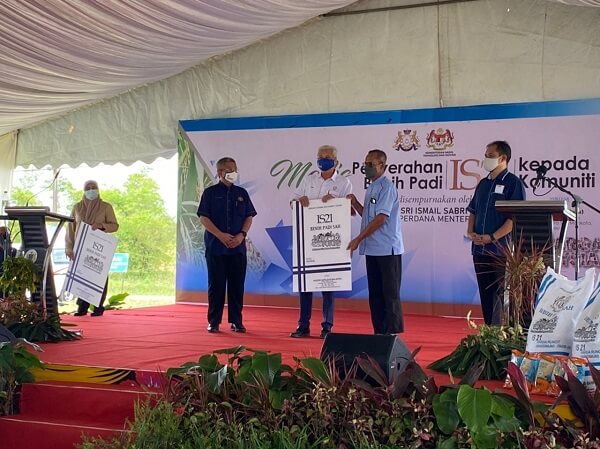 ENDAU, MARCH 9, 2022– The Prime Minister handed over 500 bags of IS21 paddy seeds weighing 20kg each to the farmers in Endau, Johor. The seeds were produced by Nuclear Malaysia through the use of nuclear technology. Precedingly, similar event was also completed by the Prime Minister on Nov 20th, 2021 in Sekinchan, Selangor.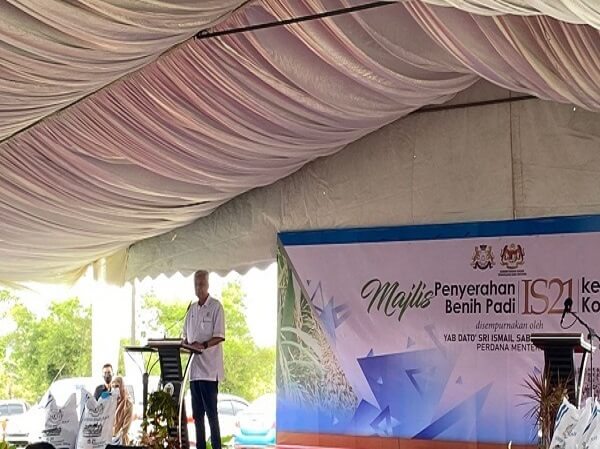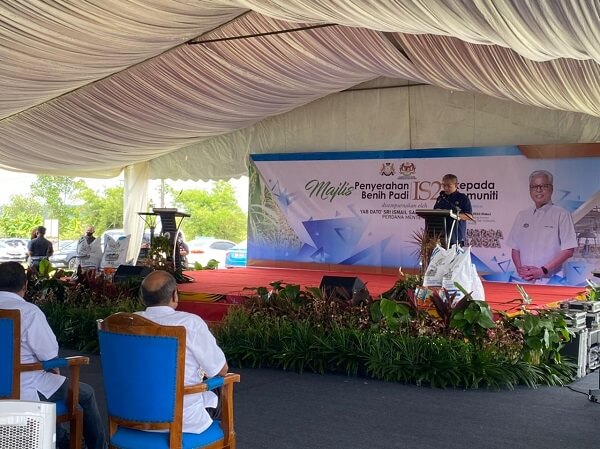 Also present at the ceremony was Dato' Sri Dr. Adham bin Baba, Minister of Science, Technology dan Innovation (MOSTI), as well as senior officers from MOSTI and Nuclear Malaysia.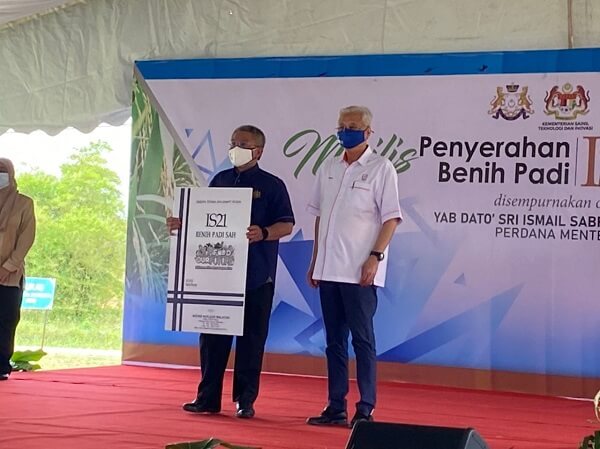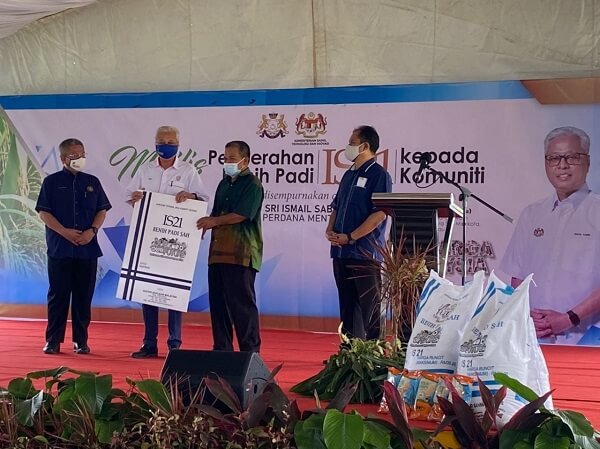 According to the report, the IS21 paddy is said to be 20% cost effective ratio in comparison with other seeds, while also yielding up to 9 tons for each harvesting season. The seed is expected to improve yield by up to 67% higher than the average national yield. Endau community as the recipient will benefit by earning more in the long run.
KUALA TERENGGANU, MAC 7TH, 2022- The INFLUENCER @ JAPEN recording session took place on February 7, 2022 at Kuala Kopi Lounge, Primula Beach Hotel, Kuala Terengganu. Ts. Dr. Husaini bin Salleh, Director of Radiation Safety and Health Division, participated in the interview, which was conducted with the cooperation of the Department of Information Malaysia, Terengganu, on the topic "Nuclear Technology Contribution to the Community."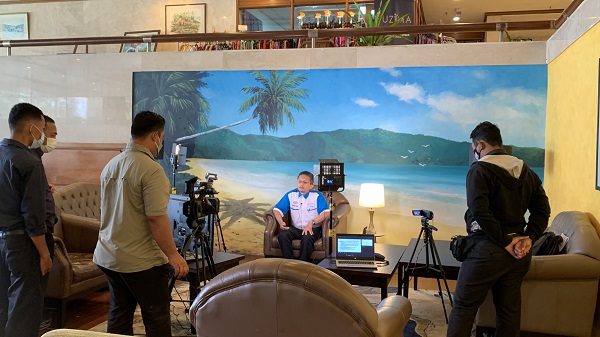 The initiative which was perceived by the Department of Information Malaysia (JaPen), became a platform for the rapid dissemination of information through social media and virtual face-to-face communication. The presentation was shared on JaPen's Facebook page, discussing topics related to government policies and current issues as well as involving works from strategic partners from ministries and federal agencies, state governments, public universities, and non-governmental organizations. Issues related were also covered in this programme involving panelists specialising in their respective fields.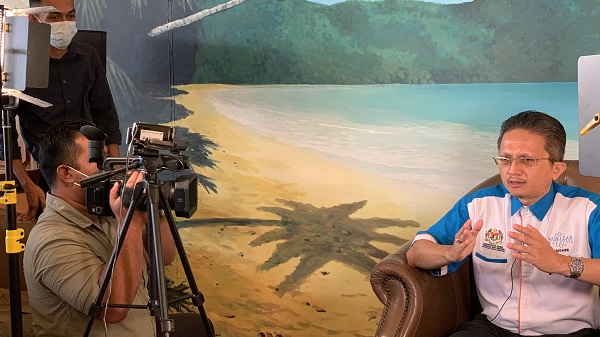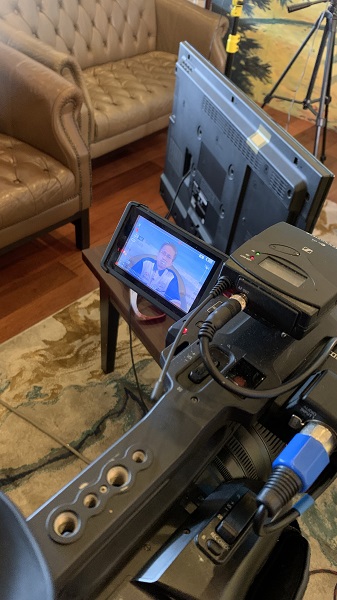 This platform is expected to convey messages and information to the public on the importance and contribution of nuclear technology.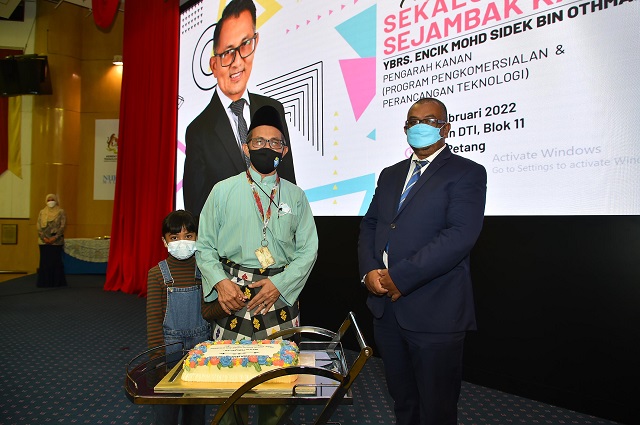 BANGI, FEB 25th 2022- Mohd Sidek bin Othman, Senior Director of Commercialization & Technology Planning Program marks his last day today on February 25, 2022. After being in service for almost 38 years, he finally steps down as a public servant at the Malaysian Nuclear Agency, ending his long prosperous career rather gallantly.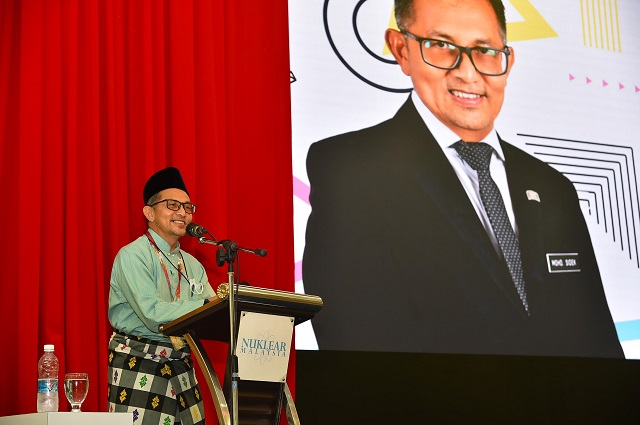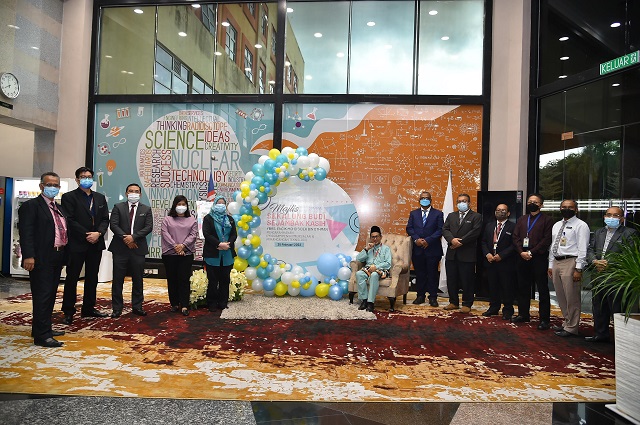 As the man who are responsible for the commercialization of product and service of nuclear technology, he was first experienced in the irradiation technology and developed current system implemented in Sinagama, an irradiation facility. Going beyond the call of duty, he always strive for customer satisfaction, particularly in the field of commercial and nuclear irradiation technology, making him popular among clients. The credibility demonstrated during his service has placed him in the highest management ranks of Nuclear Malaysia, by taking the position of Senior Director, Commercializing Program & Technology Planning.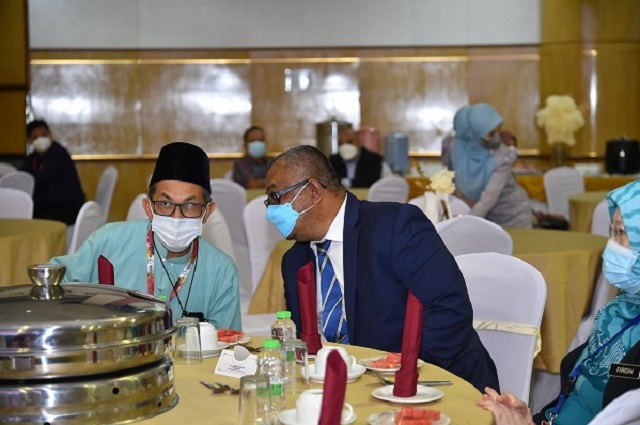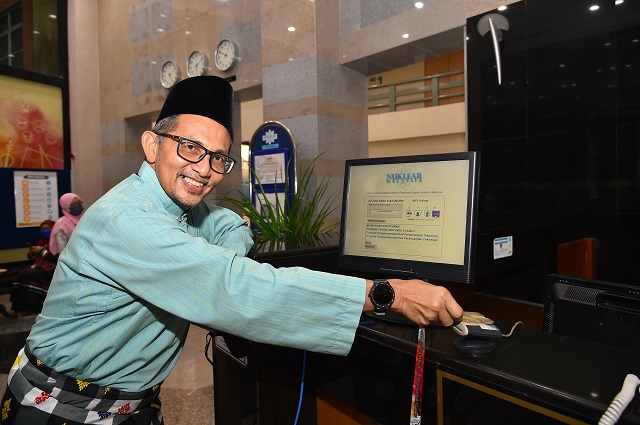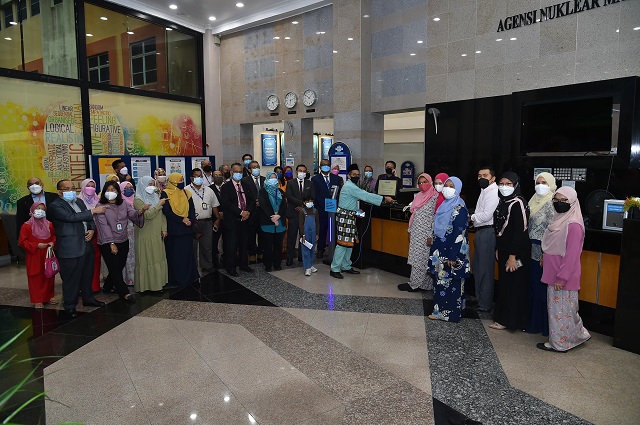 As a result of his effective service, Nuclear Malaysia has progressively advancing. His commitment has tremendously helped the country, particularly in the fields of nuclear research and technology.