NATURAL RUBBER LATEX IRRADIATION FACILITY (RAYMINTEX PLANT)
RAYMINTEX plant is a pilot plant for irradiation and vulcanization of natural rubber latex by using gamma radiation. This plant was commissioned in March 1996. When loaded with 1 MCi of cobalt-60 source, it can produce 6000 ton of radiation prevulcanized natural rubber latex (RVNRL) annually. The RVNRL can be provided to latex dipped product manufacturers and related industries to fulfil customer requirements, and for promotion, commercialization, and technology transfer purposes.
RVNRL produced by RAYMINTEX Plant possesses physical dan mechanical properties that fulfil requirement/ specification of many natural rubber latex dipped products. Natural rubber latex needs to be vulcanized prior to use by latex dipped product manufacturers such as glove, balloon, finger cot, baby pacifier and dental dam manufacturers. Advantages of RVNRL are as followed:
Better latex stability (longer shelf life possible)
Lower modulus (suits requirement of certain applications)
Less or absence of accelerators induced allergies
Lower ash content and absence of acid combustion gases (less environmental pollution)
Free from copper staining (products suitable for electronic industries)
Cleaner industrial effluents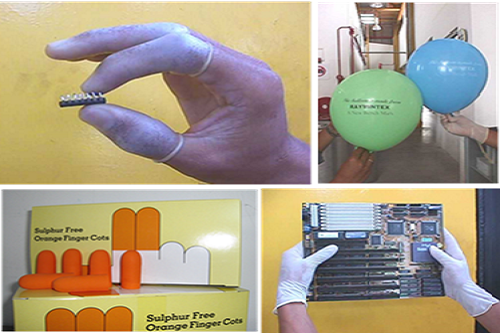 Besides producing RVNRL at pilot plant scale, research activities are also being conducted in RAYMINTEX Plant to enhance RVNRL quality and diversify its application in various latex dipped product industries and related industries. RAYMINTEX Plant is ready to assist and collaborate with rubber product industries to develop product from RVNRL. RAYMINTEX Plant has ISO 9001:2000 certification since November 2003 and upgraded to latest version of ISO 9001:2015. This is to ensure the quality of RVNRL and service provided by RAYMINTEX Plant to always fulfill requirements of customers and related interested parties.
For further inquiries, please contact SISPA.