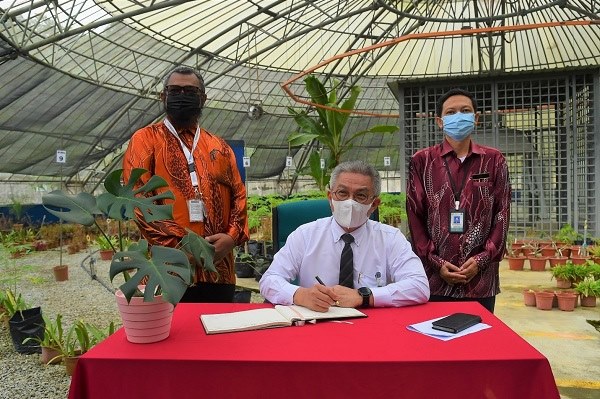 DENGKIL, JUNE 23rd, 2022 - The Minister of Science, Technology, and Innovation (MOSTI), YB Dato' Sri Dr. Adham Baba, visited the Gamma Green house (GGH) at the Dengkil Complex, Nuklear Malaysia, today for a working visit. The International Atomic Energy Agency (IAEA) has designated GGH as the IAEA Collaboration Center (ICC), making it the only greenhouse with chronic irradiation facilities in Malaysia.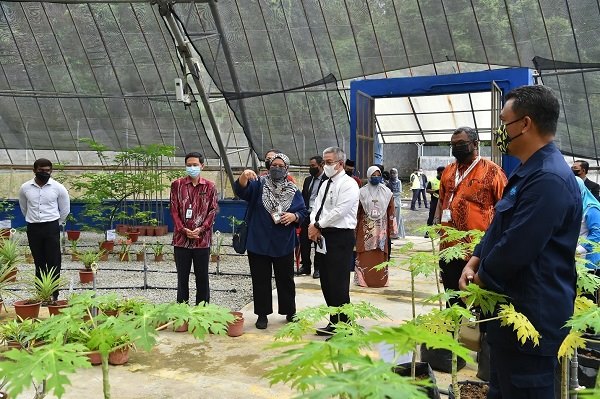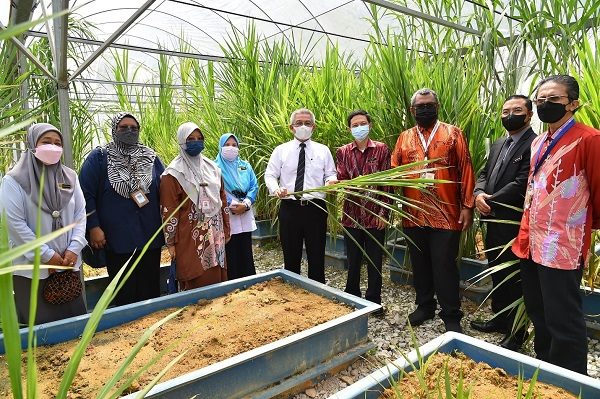 The caesium-137 radiation source used by this GGH, which has a radius of 15 metres, emits low-dose gamma radiation. In this GGH, plant samples were set up on isodose lines and exposed to light at low dose levels for a protracted length of time (chronic irradiation). There will be random genetic or mutagenic modifications. In order to find variations with the needed properties, these samples will be evaluated and screened.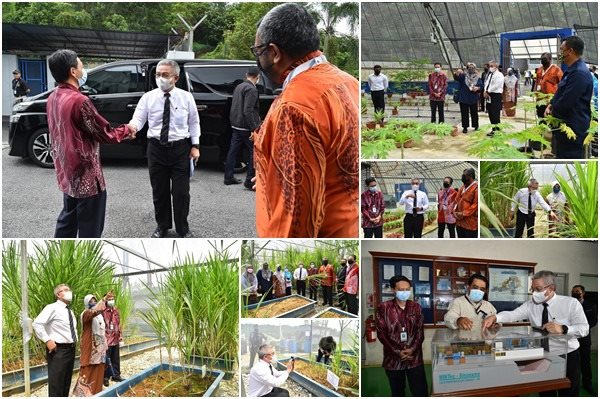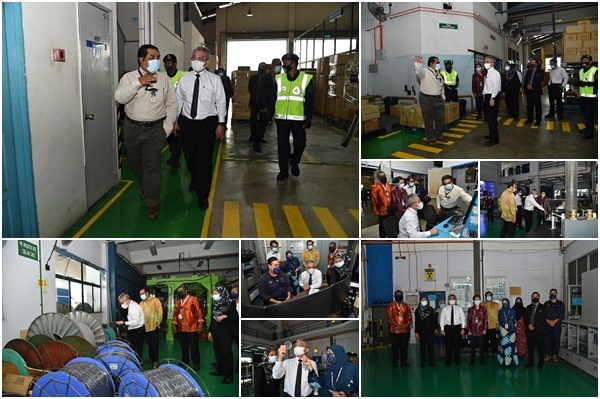 Researchers, university students, and instructors from local and abroad are concentrating on this GGH for their research-related work to advance their skills and understanding in the aberration of novel plant kinds employing mutagenesis methods.
The Minister was also taken to ;
Alurtron Irradiation Plant (ALURTRON), a facility for commercial and R&D electron groove irradiation services.
The MINTEc-Sinagamma Irradiation Plant, which employs gamma radiation, an ionising form of energy, from Cobalt-60. This radiation facility, known as the JS10000 (IR-219), is used in this irradiation plant and can be used to simultaneously expose variety of items requiring various dosages.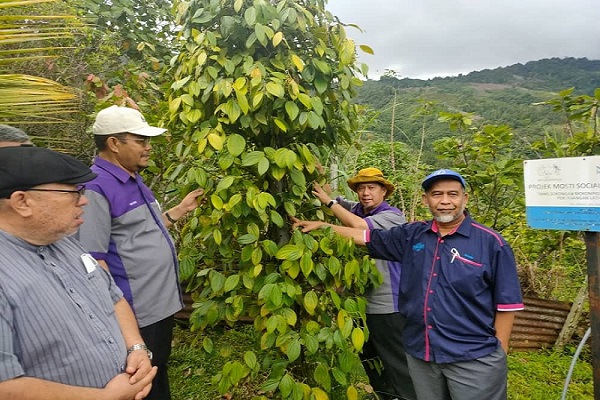 KOTA KINABALU, MAY 22, 2022: Dr. Abdul Rahim bin Harun, Director General of Nuclear Malaysia, as well as delegation paid an official working visit to Sabah from May 22nd to 23rd, 2022. During the visits, several cooperation projects and joint ventures with locals were visited to review the development of projects involving nuclear technology, all for the benefit of Sabahans.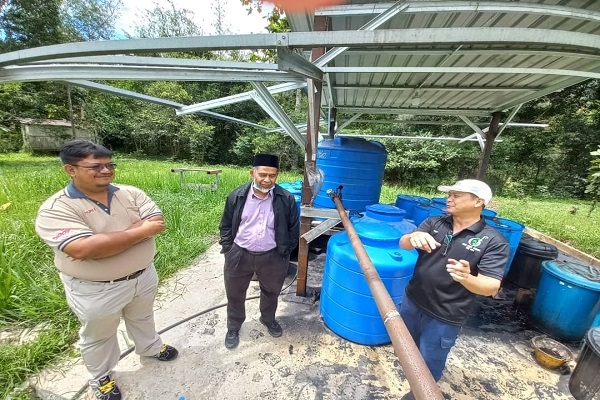 Among those visited were the Biocomposite Floating Anchovies Capture Project in Kota Belud, the Black Pepper Plant Support Pillar Project in Kg. Lokos, Tuaran, and the Liquid Smoke Development Project in Ranau.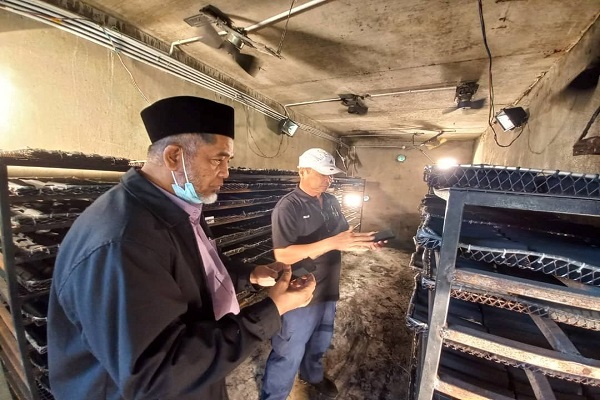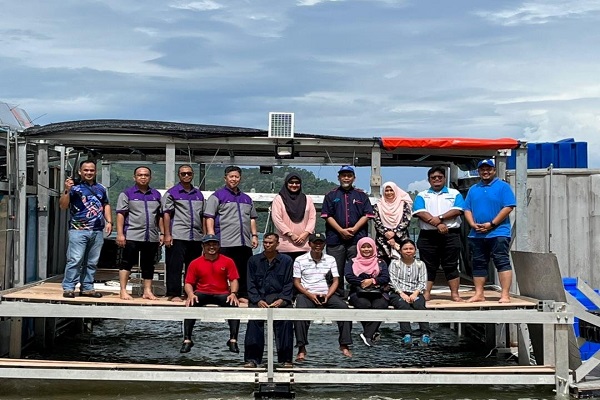 Ab Aziz bin Ab Kadir, Chairman of the National Kenaf and Tobacco Board (LKTN), with Idris bin Mohd Salleh, Director General of LKTN, and Baharuddin bin Dato' Mokhsen, Chairman of the Malaysian Pepper Board, with Vincent Sawat, Deputy Director, Malaysian Pepper Board, are also participating in this official working visit.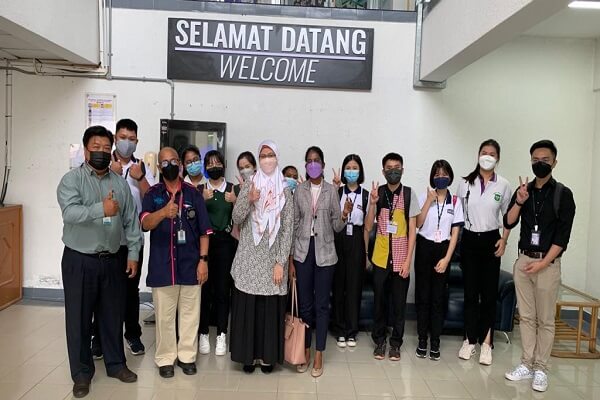 BANGI, APRIL 5TH, 2022 - Malaysian Nuclear Agency has received yet another visit from the Healthcare Management Programme, University Tunku Abdul Rahman (UTAR), led by Dr Hemaniswarri Dewi a/p Dewadas and Dr Nik Raihan bin Nik Mansor. A number of 10 students currently enrolled in the program were also participating.This visit is intended to expose students to the technology related to the use of radioactive materials in medicine, radiation safety, and radioactive waste management, all to fulfill the course requirements.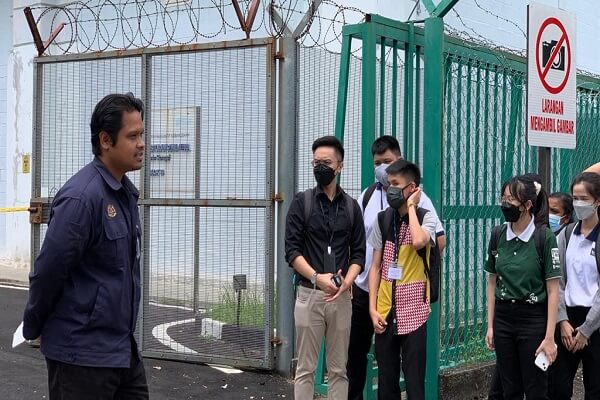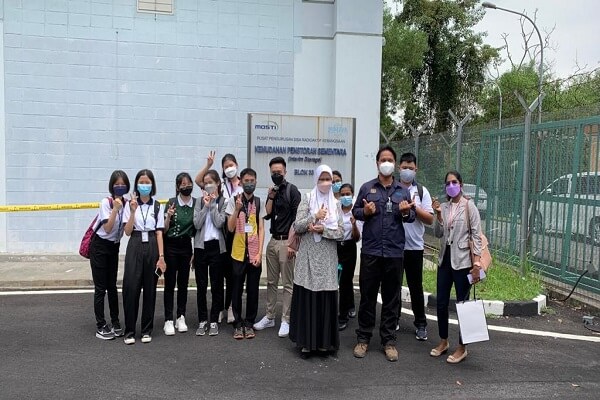 Prior to the visit, a briefing was delivered by Muhammad Asyraf bin Mat Siliji from the Corporate Communications Unit on matters related to the facilities and services offered. Dr. Siti Najilah binti Mohd Janib and Dr. Azahari bin Kasbollah, both prominent Research Officers from the Medical Technology Division (BTP) also delivered key points related to their products and services. Participants were also brought on a tour to several laboratories in the BTP and Waste Technology Development Center (WASTEC).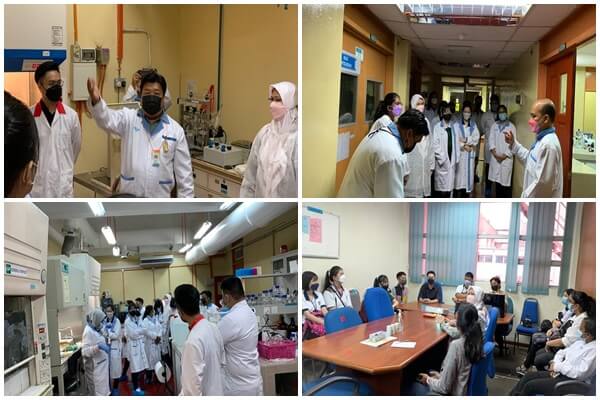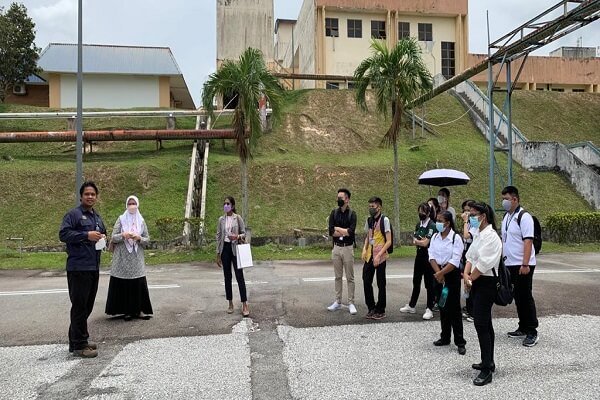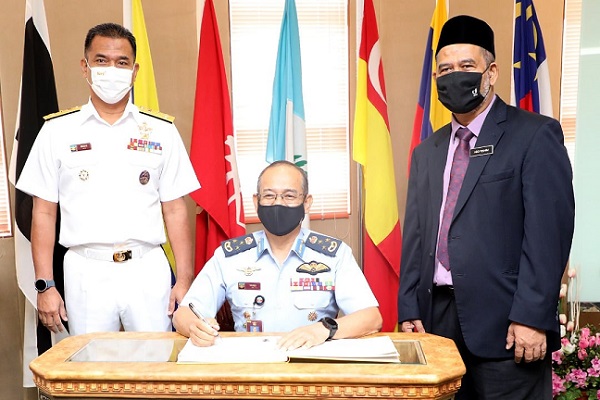 BANGI, MARCH 18TH 2022– Lt. General Dato' Indera Hj Yazid bin Hj Arshad, Commander of the Joint Forces Command, was present today to pay a courtesy call to Dr. Abdul Rahim bin Harun, Deputy Director General (R&D Programme), with the purpose to discuss on Biocomposite Jetty Project.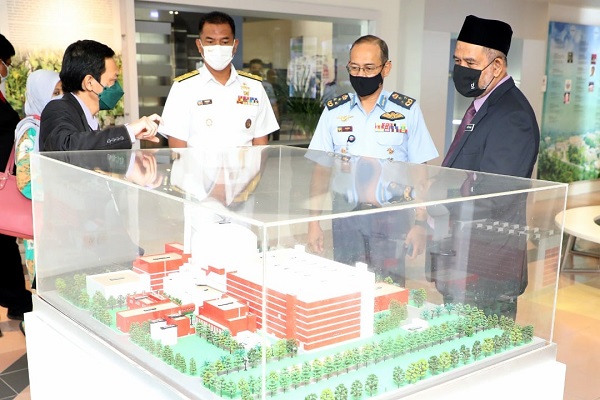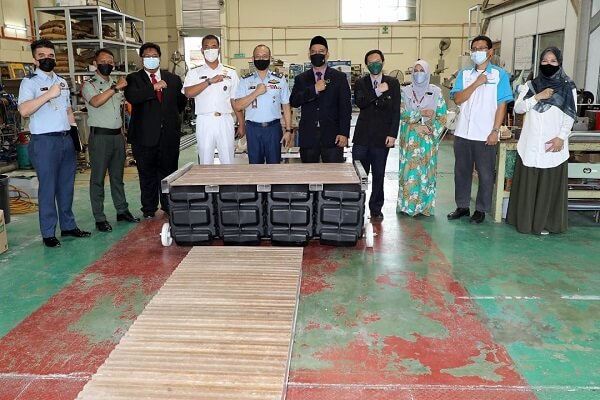 A briefing was commenced immediately upon arrival followed by discussion. Later, the delegation was taken to a tour of the floating jetty sample site and the polymer plant.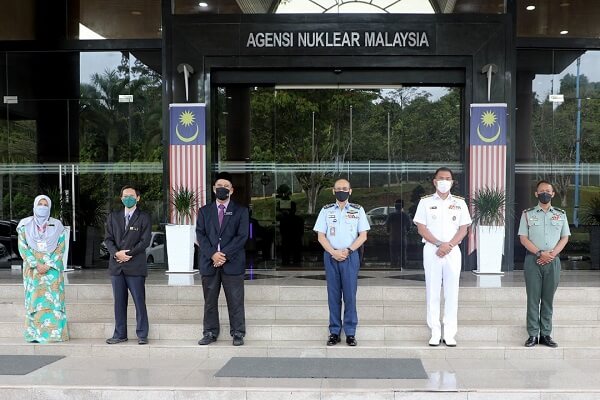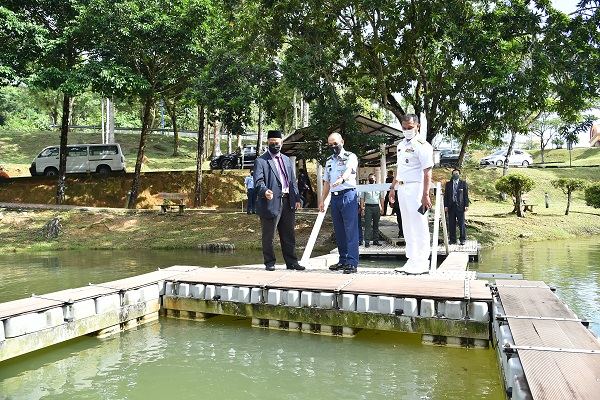 Also present were Dr Rosli bin Darmawan, Deputy Director General (Technical Service Programme), Dr. Hasni binti Hasan, Director of Radiation Processing Technology Division and related research officers.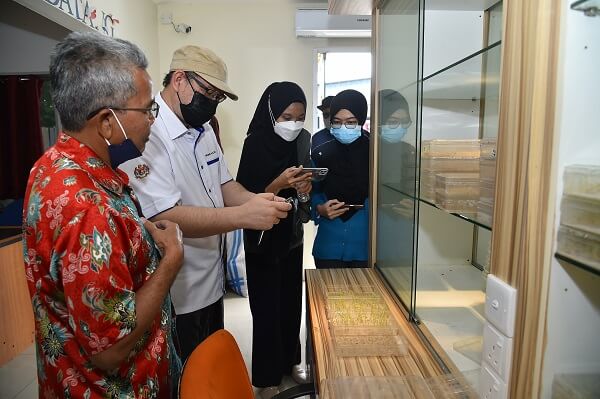 SEKINCHAN, MARCH 16TH, 2022– After a brief visit to the local plant in Nuklear Malaysia, The Strategic Planning Division of the Ministry of Science, Technology, and Innovation (MOSTI), continue to show their interest and paid a visit to a paddy seed production plant in Sekinchan, Selangor.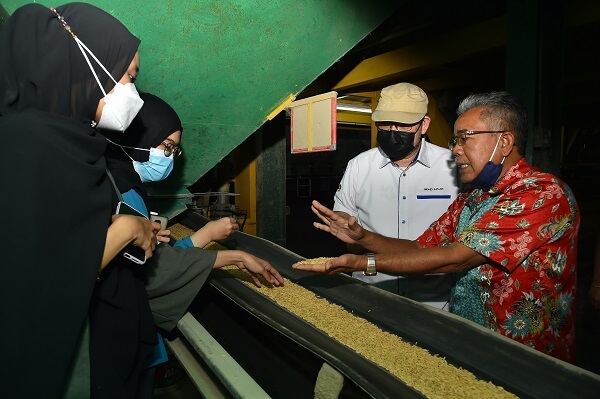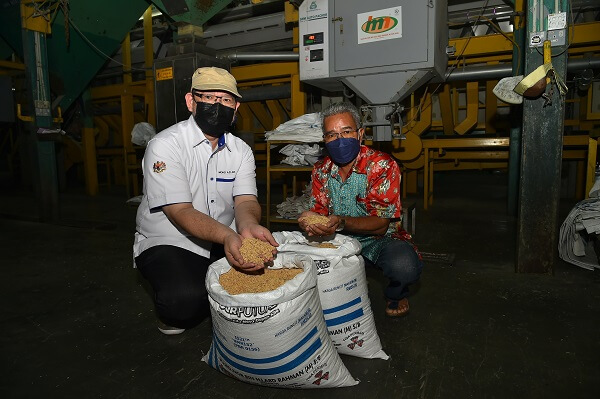 The site visit was held in response to Nuclear Malaysia's accomplishments in producing the NMR 152 rice seed variant through the induction mutation process using nuclear technology known as IS21, which officially launched in November 2021 by the Prime Minister, Dato' Sri Ismail Sabri Bin Yaakob.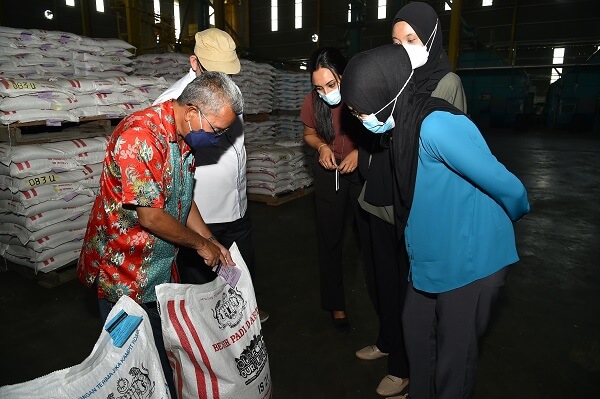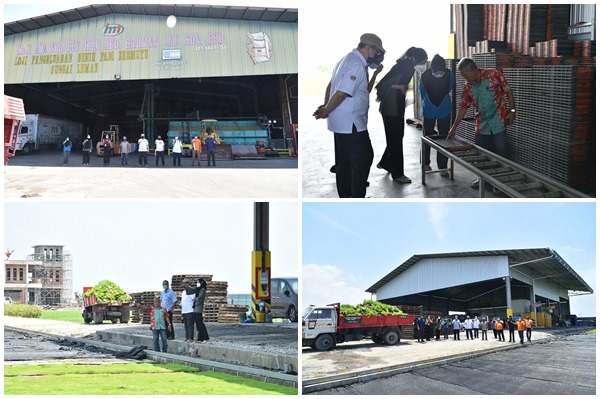 Dr. Sobri Bin Hussein, representing Nuklear Malaysia, as well as a representative from HMN Sdn. Bhd, were also present during the site visit.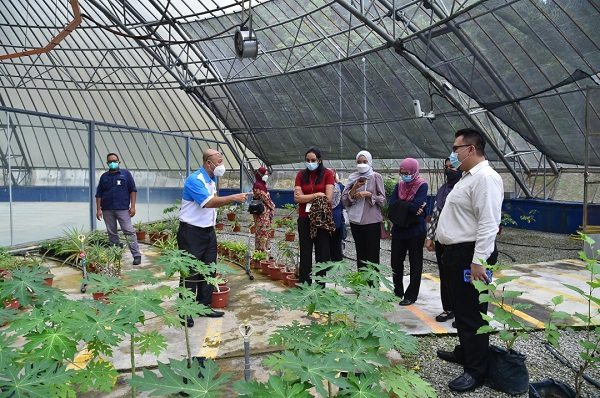 BANGI, MARCH 15TH, 2022 - Eight officers led by Ruziah Binti Shafie, Secretary of the Strategic Planning Division, of MOSTI has paid visit to Nuklear Malaysia. This visit was aimed to improve the understanding of the Strategic Planning Division, MOSTI as the coordinator in the planning and reporting of the strategic planning. The visit also provide understanding pertaining to the key functions of Nuklear Malaysia including but not limited to laboratory and testing facilities involved in the production of the new high-tech paddy seeds project. MOSTI's delegation were also directed to learn the scientific methods and equipment employed behind the scene.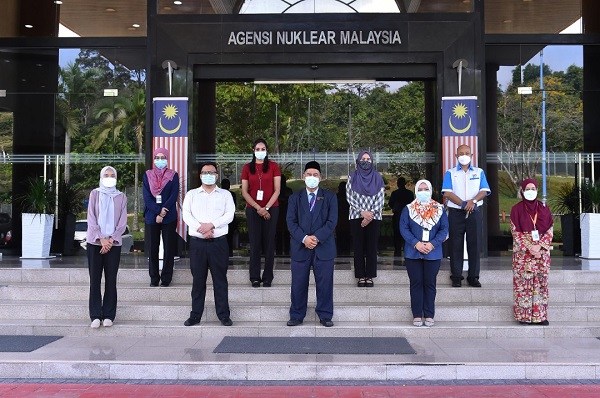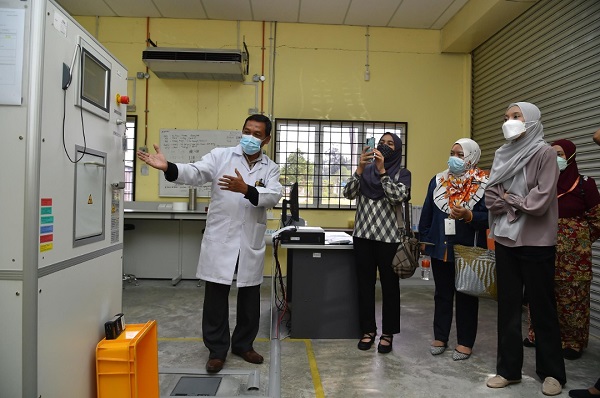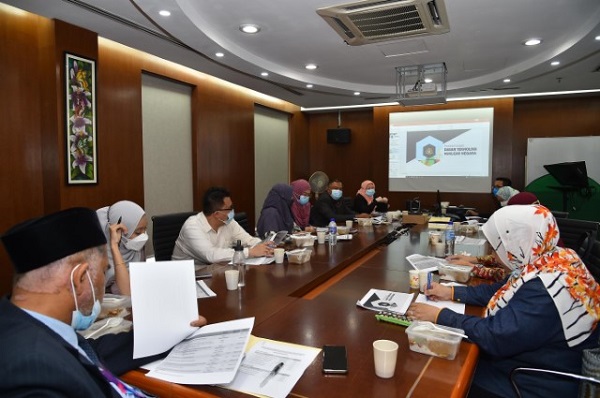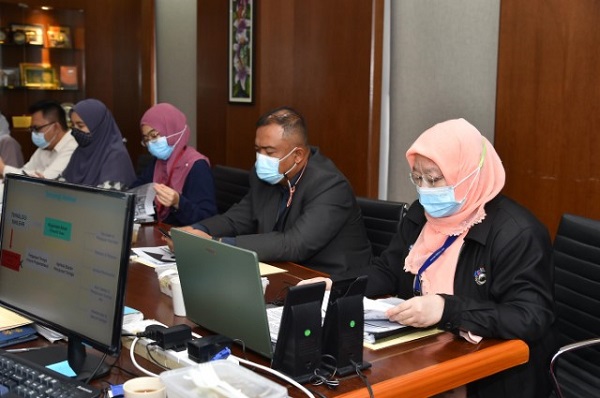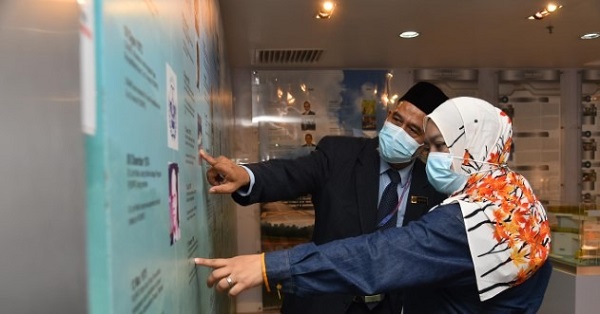 Dr. Abdul Rahim bin Harun, Deputy Director General (R&D Program), and other senior officers of Nuclear Malaysia welcomed the delegation. This visit is expected to foster the bilateral collaboration between MOSTI and Nuklear Malaysia to a new height.