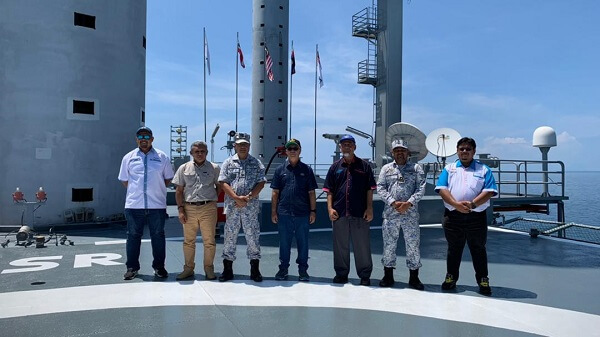 BIOCOMPOSIT PROJECT DEPLOYED FOR MALAYSIAN NAVY BASE
SEMPORNA, JUNE 11th, 2022- Datuk Zainal Abidin bin Abu Hassan, Secretary General of MOSTI, accompanied by Dr. Abdul Rahim bin Harun, Director General of Malaysian Nuclear Agency were seen attending for project monitoring to the Biocomposite Floating Project for the operational and logistical used of the Malaysian Armed Forces at Pengkalan Laut Tun Sharifah Rodziah. Semporna, Sabah. The delegation was welcomed by the Deputy Commander of Marine Region II, First Admiral Hj Jamaluddin bin Hj Sairi and Lieutenant Commander, Anis bin Abdul Khakim.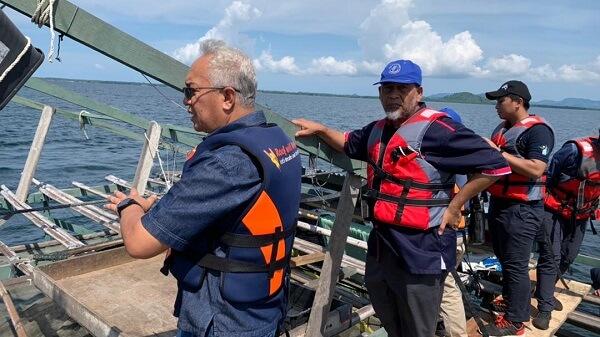 The delegations also visited:
SEAPLAST Project: Sustainable Eco-Remediation Via Aquatic Plastic Waste Recovery; one of the Aquatic Plastic Trap System Development Project and plastic recycling process to develop tiles and panel products. Local communities from Kampung Terusan Tanduk, Pulau Bum Bum, Semporna were closely involved.
Bagang Bilis Biocomposite Floating Jetty Project developed together with locals from Kampung Tanjung Kapor, Semporna employing biocomposite floating jetty components through the MOSTI's Social Innovation, a joint collaboration between Malaysian Nuclear Agency and Yayasan Inovasi Malaysia.