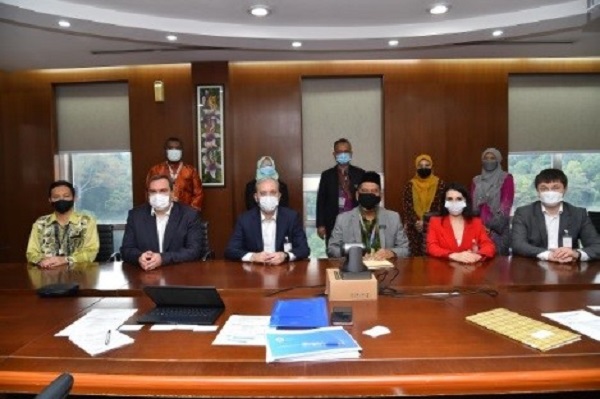 RASU DELEGATION PAID VISIT TO NUCLEAR MALAYSIA
BANGI, APR 7th,2022 - Malaysian Nuclear Agency (Nuklear Malaysia) received a courtesy visit from the Rusatom Automated Control System (RASU) delegation last 7 April. The delegation consists of 4 representatives of RASU, namely Mr. Butko Andrei (CEO of RASU), Mr. Egorov Alexander (CEO Advisor), Ms. Kravchenko Yulia (Project Manager) and Dr. Anton Tyurin. The courtesy visit aims to explore opportunities for cooperation between RASU and Nuklear Malaysia in the field of nuclear instrumentation & control (I&C).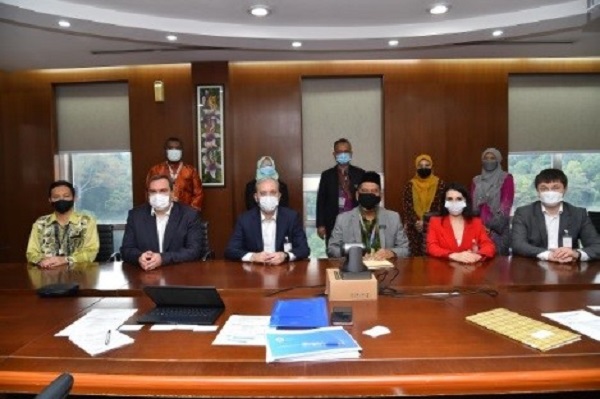 Courtesy call by the RASU delegation to Nuklear Malaysia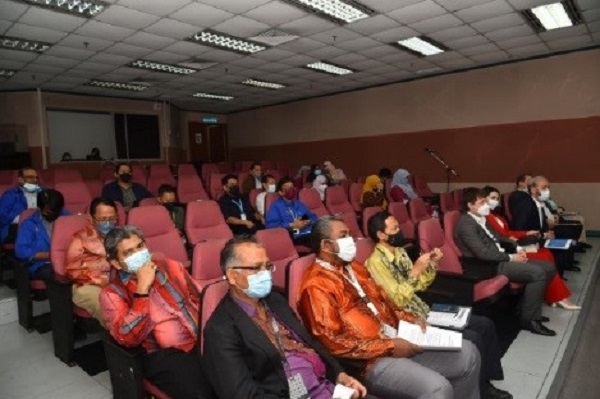 The seminar by RASU was attended by staff of Nuklear Malaysia
RASU is a subsidiary of State Atomic Energy Corporation Rosatom (ROSATOM) which is the foremost leader for I&C and electrical engineering industries in Russia. ROSATOM is one of the pioneers of the nuclear industry and has been at the forefront of the international nuclear market, with new high-tech products for hydrogen energy, nuclear medicine and composite materials.
In conjunction with the RASU visit, a seminar was also held for Nuklear Malaysia. Representatives of RASU presented their activities in RASU covering engineering, design, delivery and commissioning of I&C systems and electrical equipment related to nuclear industry in Russia as well as abroad.