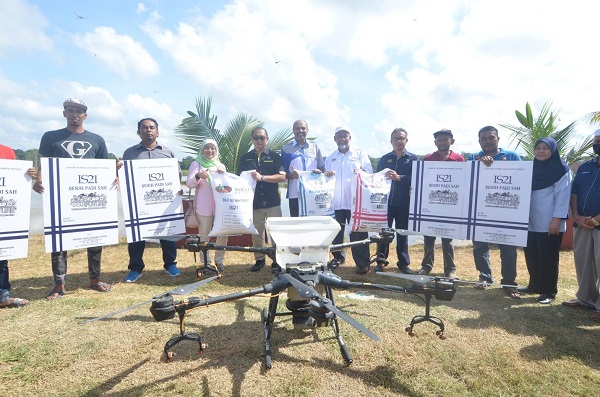 JUBILANT AMONG FARMERS RECEIVING IS21
MACHANG, JULY 24TH 2022:Dr. Nagulendaran A/L Kangayatkarusu, Deputy Secretary General (Planning & Science Culture), MOSTI, was attending for the handing over ceremony of the new Paddy Seed IS21 to the farmers of the Machang Area Farmers' Organisation on July 24th, 2022 at the Bukit Tiu Sawah Site, Machang, Kelantan.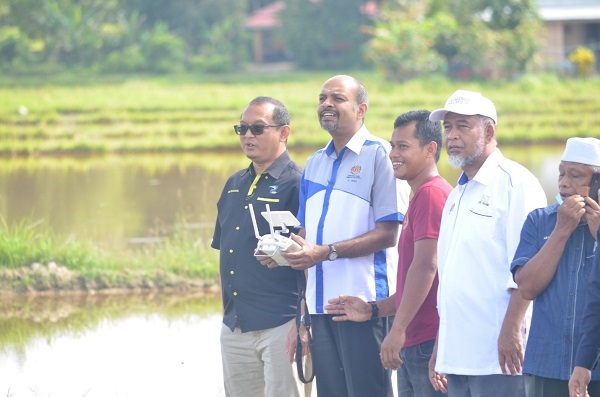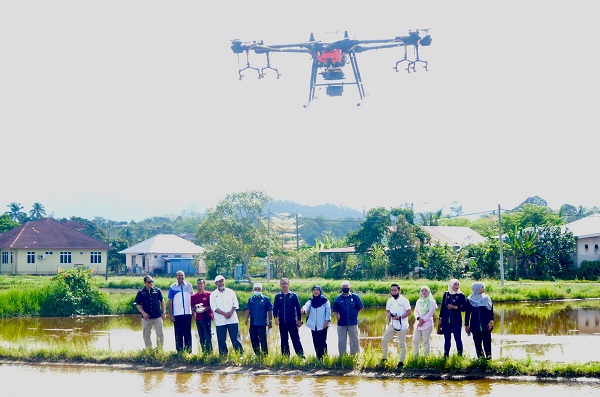 The MOSTI program was implemented in collaboration with the Lembaga Pertubuhan Peladang Kelantan in conjunction with the Jelajah Aspirasi Keluarga Malaysia (JAKM), held from 22 to 24 July 2022 at the Sultan Muhammad IV Stadium Compound in Kota Bharu.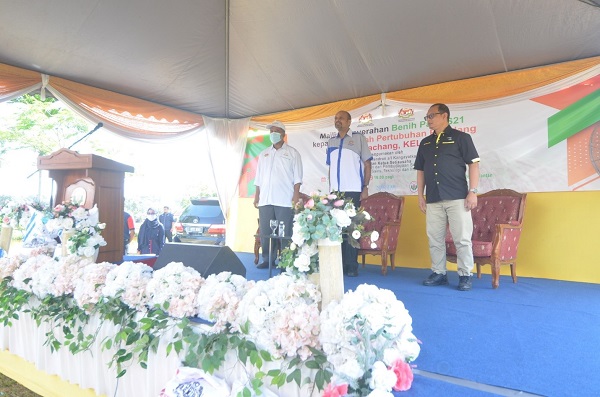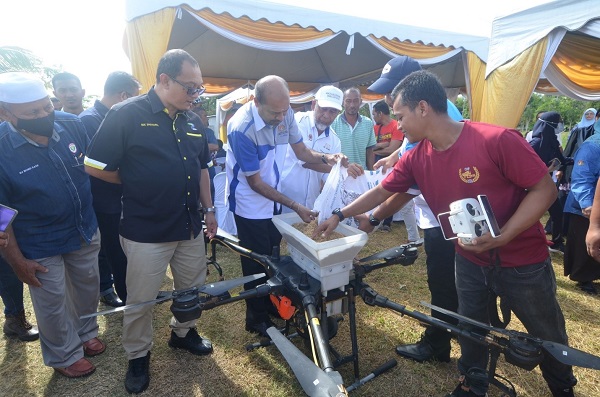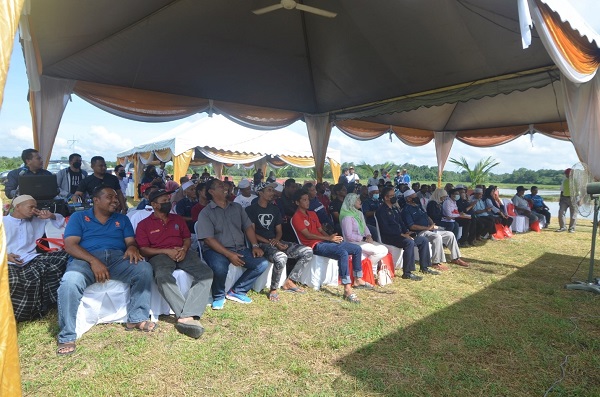 The distribution of IS21 rice seeds to the farmers is one of the corporate social responsibility efforts for the people of Kelantan, reflecting Nuclear Malaysia research for the people.
This impactful program is expected to improve strategic collaboration and rapport between Nuklear Malaysia and local communities.