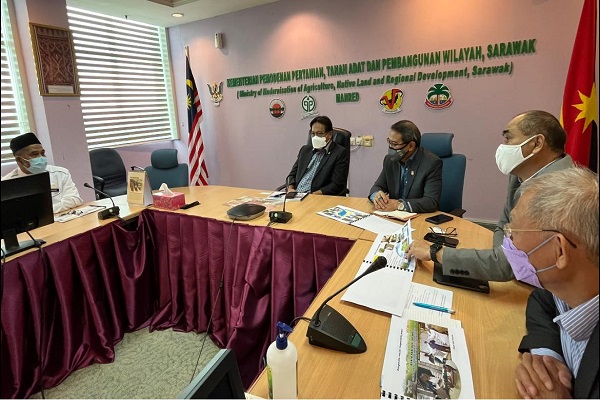 MANRED TO FORM COLLABORATION WITH NUKLEAR MALAYSIA
KUCHING, APR 27TH, 2022- Dr. Abdul Rahim Harun, Director General of Nuklear Malaysia, continued his tour in Sarawak with a courtesy visit to the Sarawak Ministry of Agriculture, Customs, Land, and Regional Development (MANRED). Datuk Dr. Haji Abdul Rahman bin Haji Ismail, Deputy Modernization of Agriculture and Regional Development (Modernization of Agriculture) was there to welcome the delegation. Datuk Edwin Abit, Permanent Secretary of the MANRED, Senior Ministry Officers, and the Director of the Sarawak State Agriculture Department were also present at the meeting.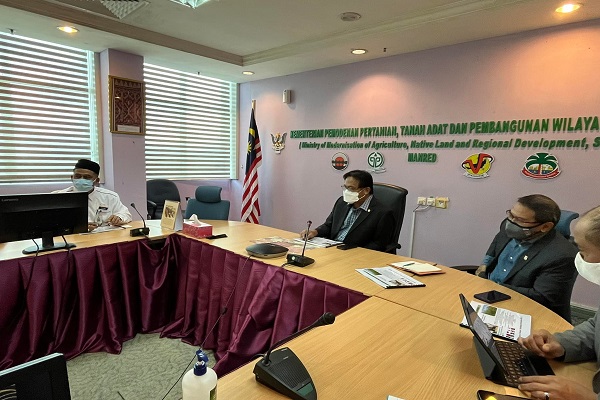 The goal of this visit was to forge further strategic collaboration between Nuklear Malaysia and the Sarawak State Government to produce and grow the new IS21 rice seeds.
During the visit, various opinions were exchanged in order to identify potential and opportunities in the rice industry for the benefit of Sarawak development as well as economy.