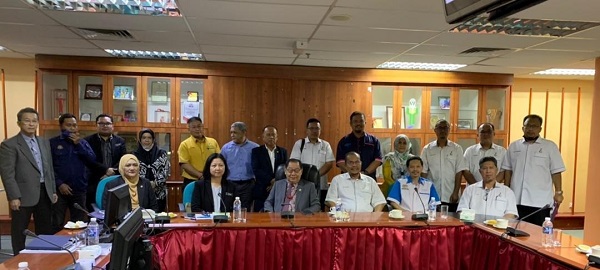 DELEGASI AGENSI NUKLEAR MALAYSIA DAN LEMBAGA TEMBAKAU DAN KENAF NEGARA (LKTN) SANTUNI MENTERI PERTANIAN & PERIKANAN SABAH
May 23, 2022 (KOTA KINABALU) - Dr. Rosli bin Darmawan, Deputy Director General (Research Programme Technology Development) of the Malaysian Nuclear Agency, led a courtesy visit to YB Datuk Seri Panglima Dr. Jeffrey Kitingan, Minister of Agriculture and Fisheries Sabah, at the Ministry of Agriculture and Food Industry Office, Wisma Pertanian, Kota Kinabalu, Sabah.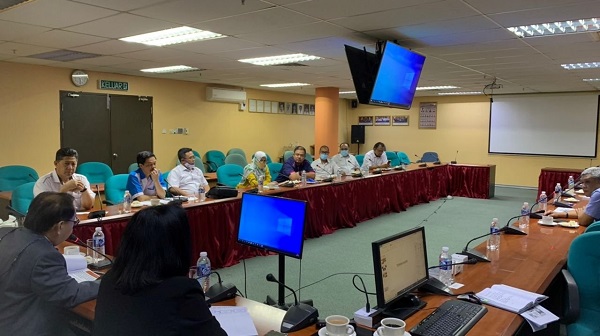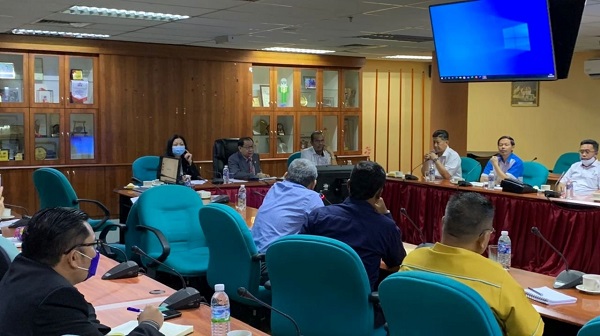 Participating in the courtesy visit were YBrs. Tuan Haji Ab Aziz Bin Ab Kadir, Chairman of the National Kenaf Tobacco Board (LKTN), as well as the top management of LKTN.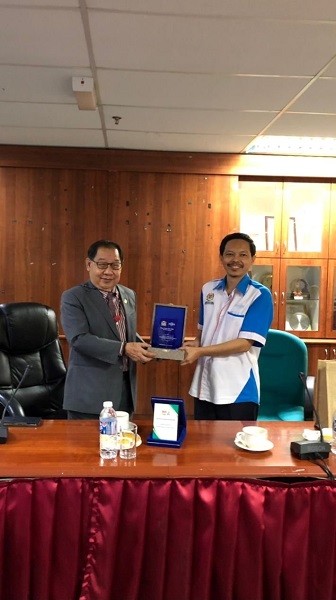 The goal of this joint meeting was to look at the joint venture projects between LKTN and the Malaysian Nuclear Agency, as well as to gain knowledge and share ideas for the planning of development projects that can be developed through joint ventures, as well as the sharing of expertise and technology between LKTN and Nuclear Malaysia for the benefit of the people of Sabah, particularly in the development of industries based on biocomposite materials.